- About 26 euros
- No weight written.
- Sephora US / Sephora Fr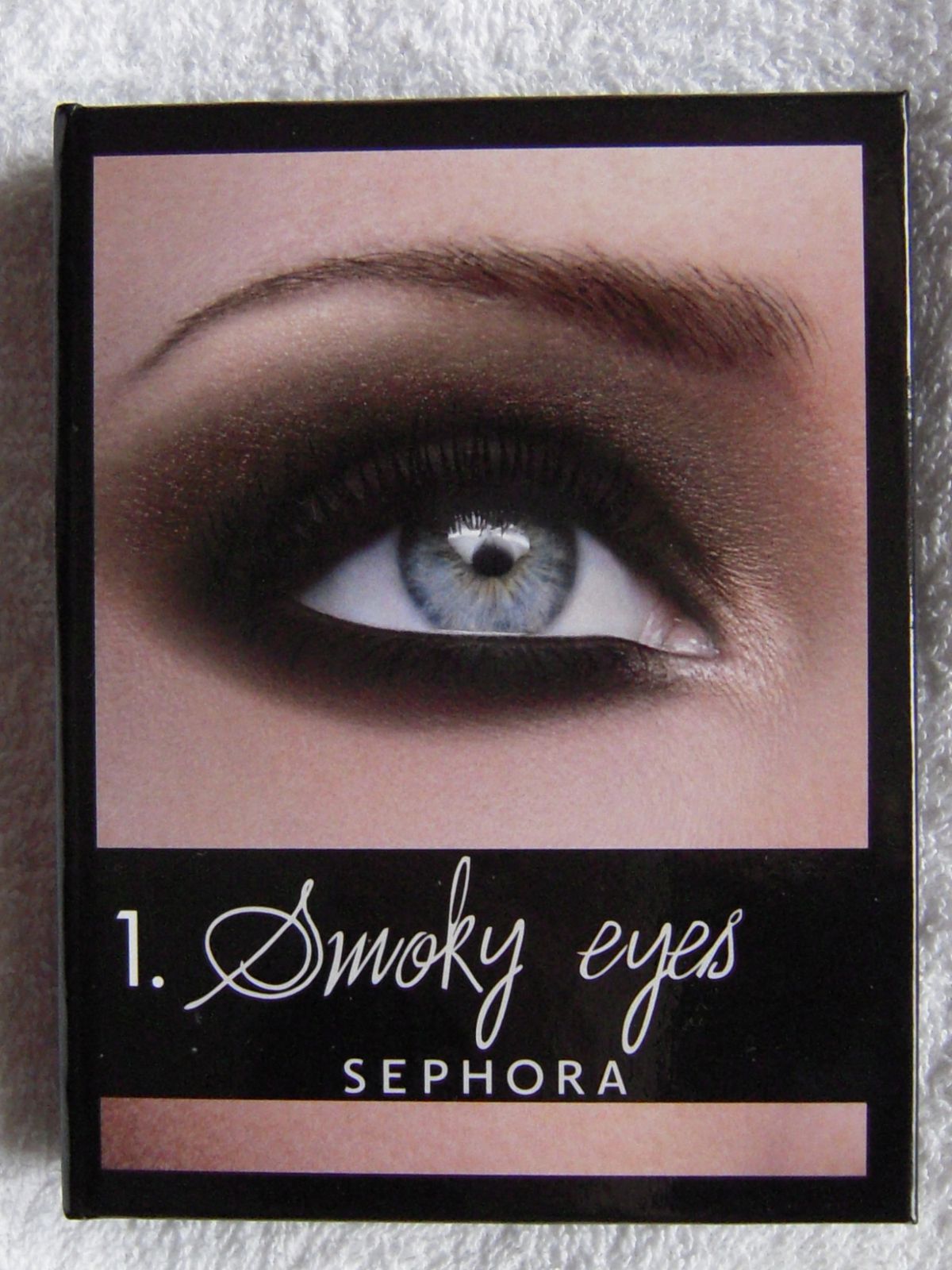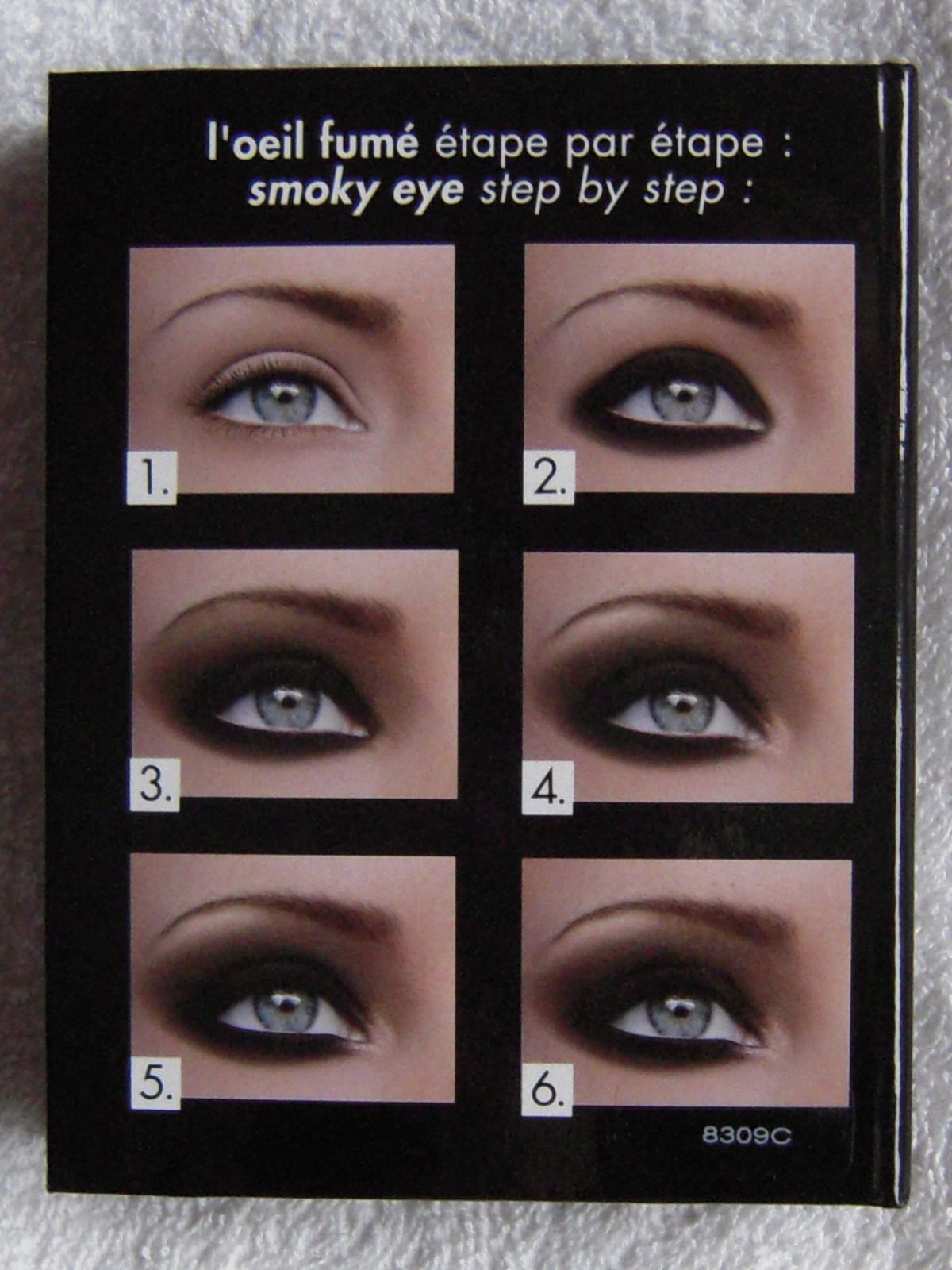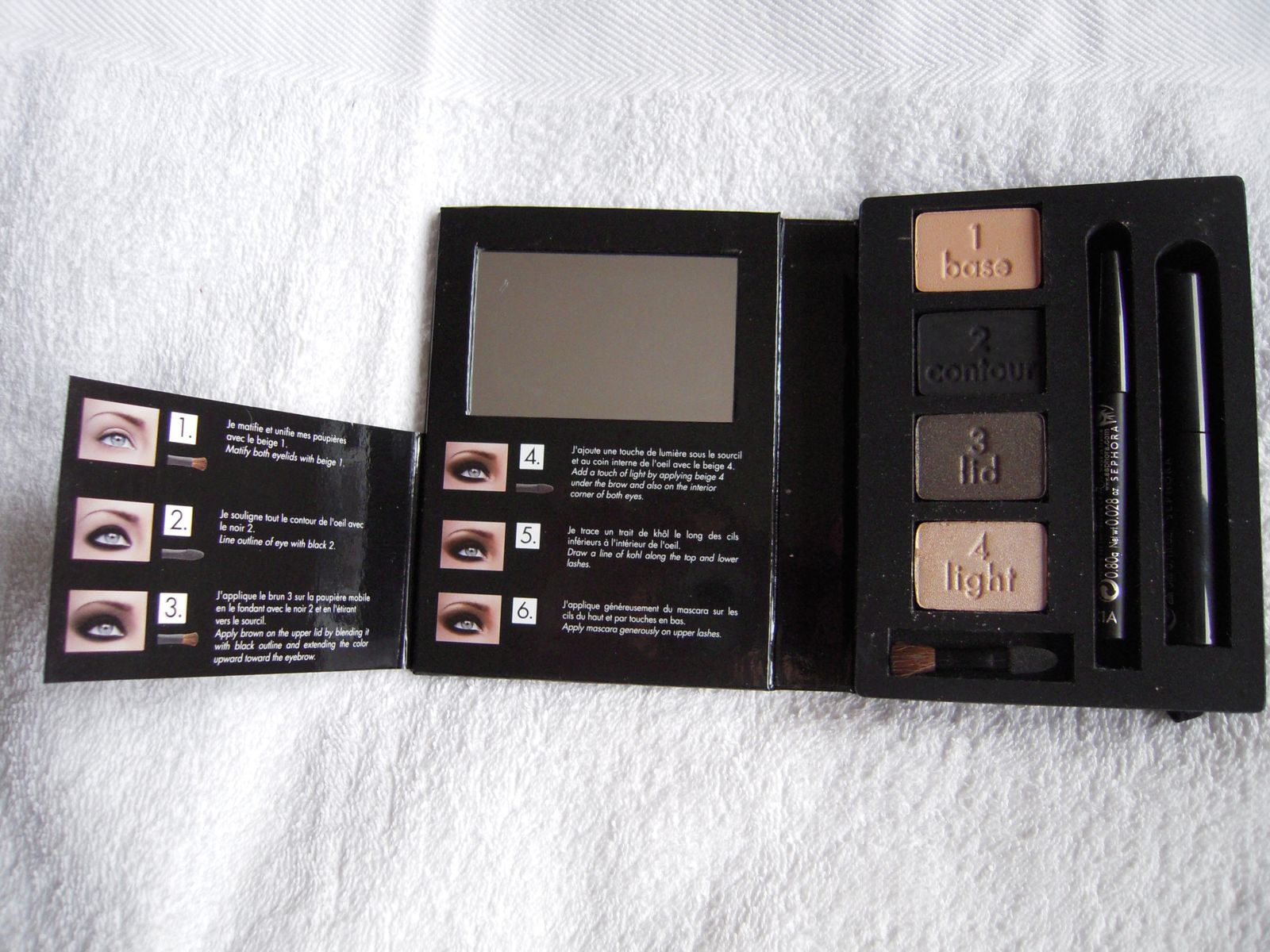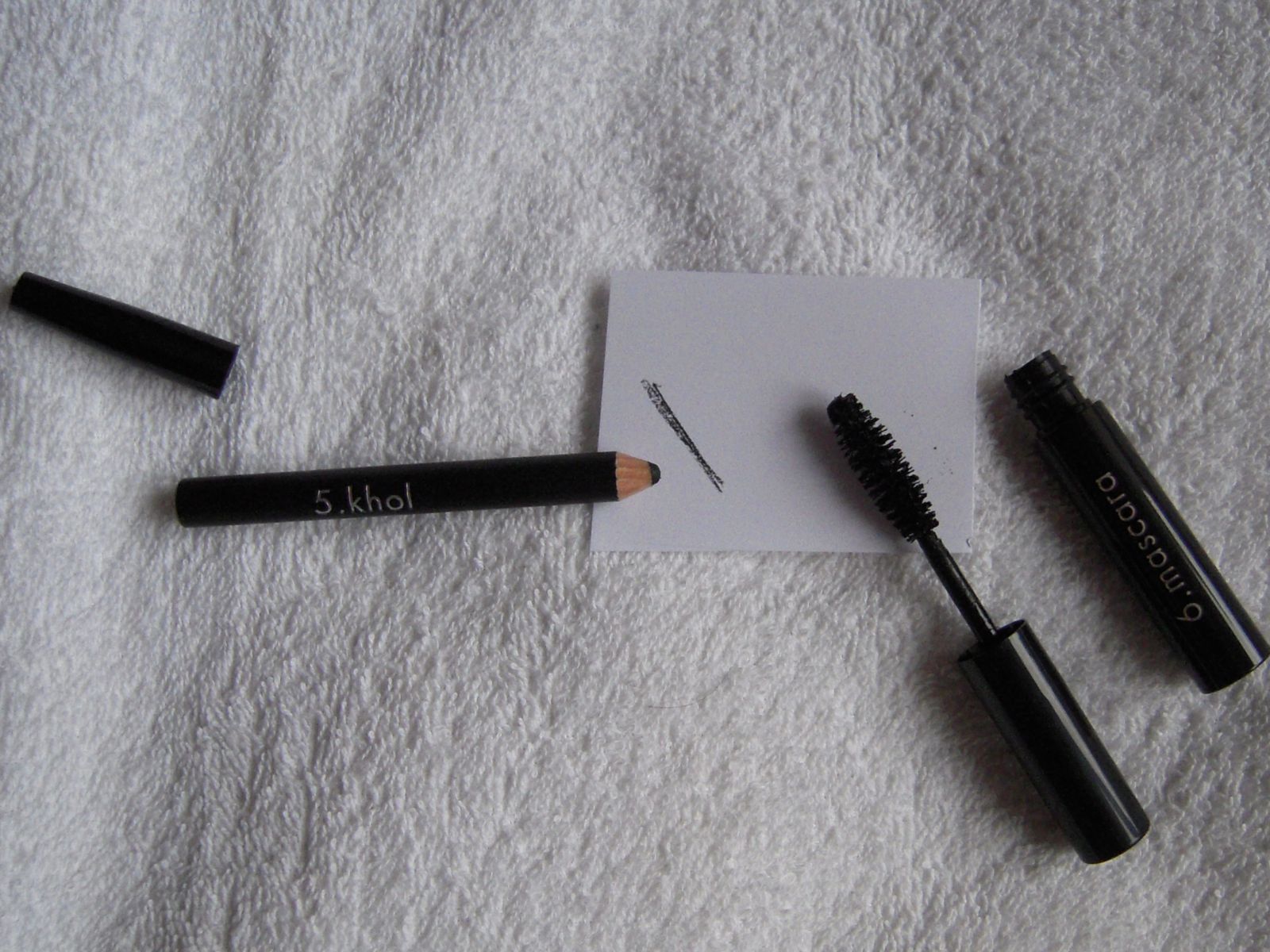 I really like this kit ! (If I didn't, I shouldn't do a review on it).
This kit is all in one ! So you can do your smokey eye wherever you are ! I would just add a blending brush !
What's in it ?
- A little mirror (that I don't use at all)
- A little "book" that shoes you, with pictures, all the steps to create this look. It also shows you which colors are brushes you need for each steps.
- A base color, a nude beige, to highlight your eyelids.
- A contour color, a dark matte black, "the" color for smoky eyes. You apply it all around your eye, for an intense look.
- A "lid" color, a glittering dark kaki green, with a little bit of golden. This color is applied to do a link between the black and the beige. Only apply it in the outer corner of the lids.
- Then the light color, a glittering beige, that you use in the inner corner of your eyes.
- A little brush (too small for me !) with a sponge on one side and a brush on the other side.
- A kohl pencil. I prefer using my
Kohl Pencil from Agnès b
.
- A small mascara. It irritates me a little bit, so I don't use it. But it has a thick brush, great for volume.
I blend the colors together then.
If you respect the steps, it will give you a beautiful smoky eyes. It's maybe a little bit difficult if you're a beginner in makeup.
I don't respect all the steps, or I do it in another order, but it's just my personal choice but this kit is very helpful.
Previous step
: - A base
Step forward
: - Nothing, everything (for the eyes) is in this kit.