- About 17 euros
- 5 g
- www.maccosmetics.com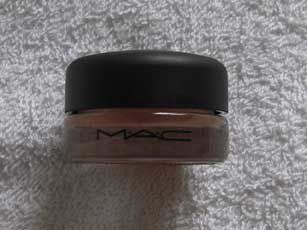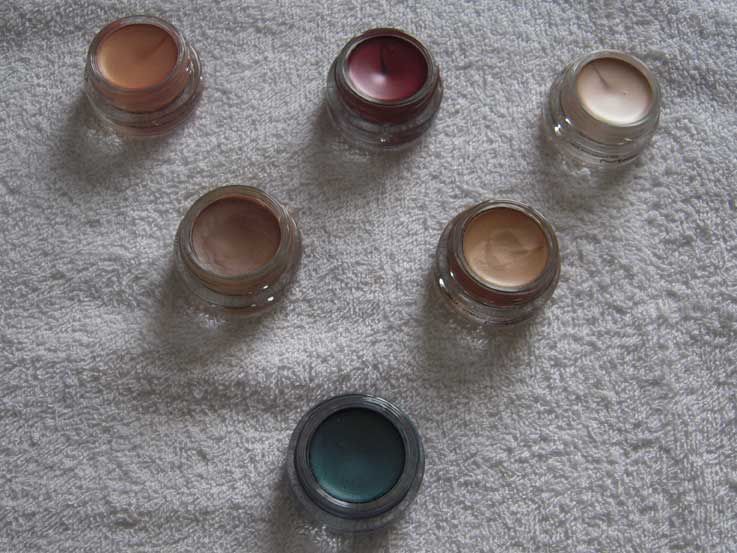 The colors are:
From the top to the bottom, from the left to the right:
-
Rubenesque
: a peachy gold color
-
Artifact
: a puprly red dark color
-
Bare study:
a glowy white color
-
Groundwork:
a dark brown matte color
-
Indianwood
: a glowy warm light brown, looks like golden, depends how you watch it.
-
Delft:
a greenish blue color, glowy.
I'm a little bit obsessed with these paint pots, I would like to have all (I'm on the right way to...) because I use it as a primer, and it really changes the makeup (in a good way), and it makes it stay longer.
For example, I often wear a light brown-golden makeup on my (brown) eyes, so I use Groundwork (if I want a discreet look) or Indianwood (if I want it to be more shimmering).
Also, when I go out, I like doing more "dramatic" looks, with blue or purple, so I can use these paint pots to give more dimension to my makeup. These really make the colors more beautiful.
It lasts a long time, but less than if you had applied Urban Decay Primer Potion for example, but it's good enough for me.
The only thing is that it's a little bit expensive ! Like all MAC's products, but they're worth it (for me), so I'm going to wait for Christmas !
Previous step
: - None, this is the first step.
Step forward
:
- Eyeshadows
- Liner
- Mascara