L'Oréal - Bronzing Powder (GlamBronze Collection)
- About 17 euros
- 9 g
- Drugstores / Grandes Surfaces / Nocibé, Marionnaud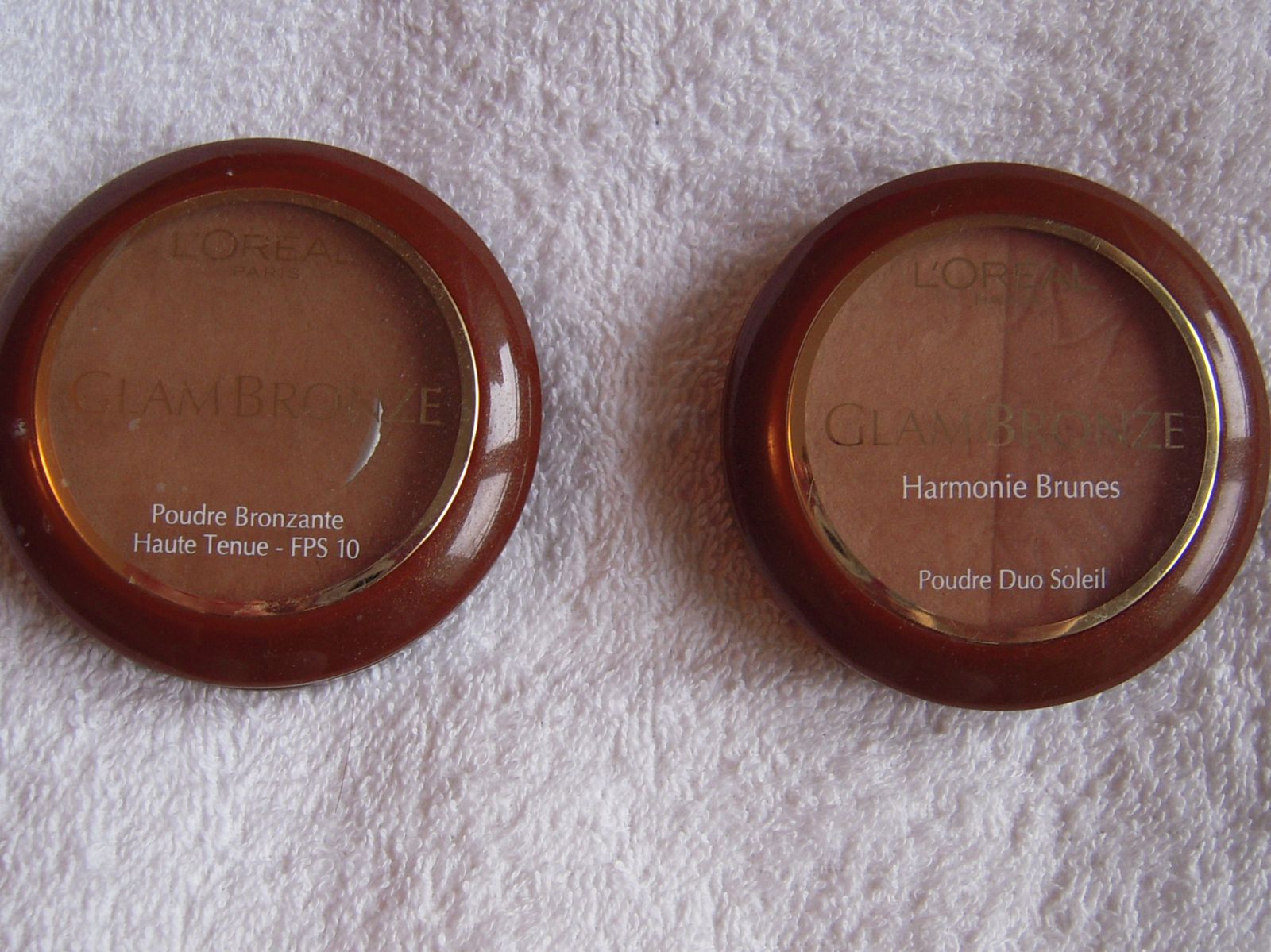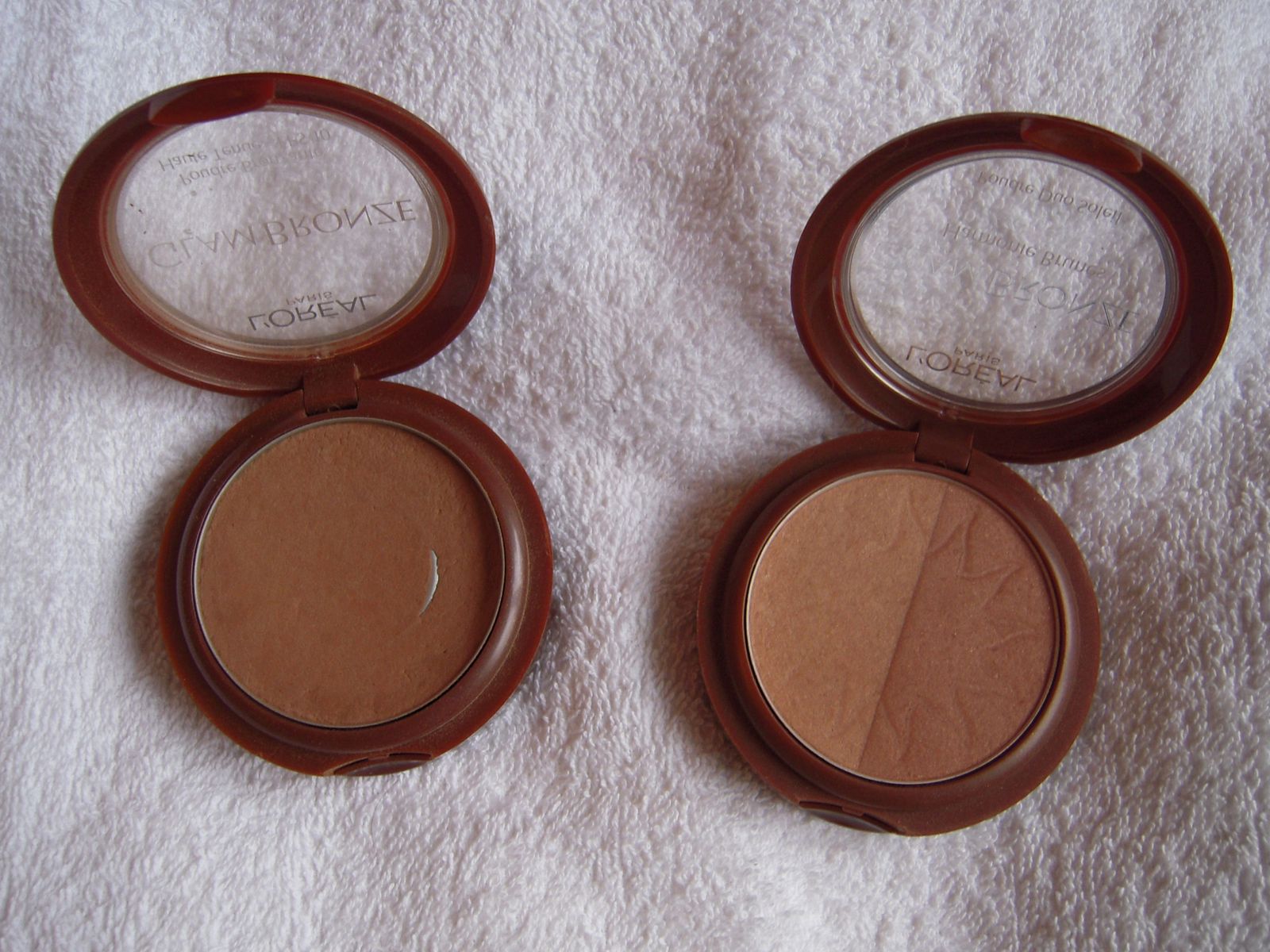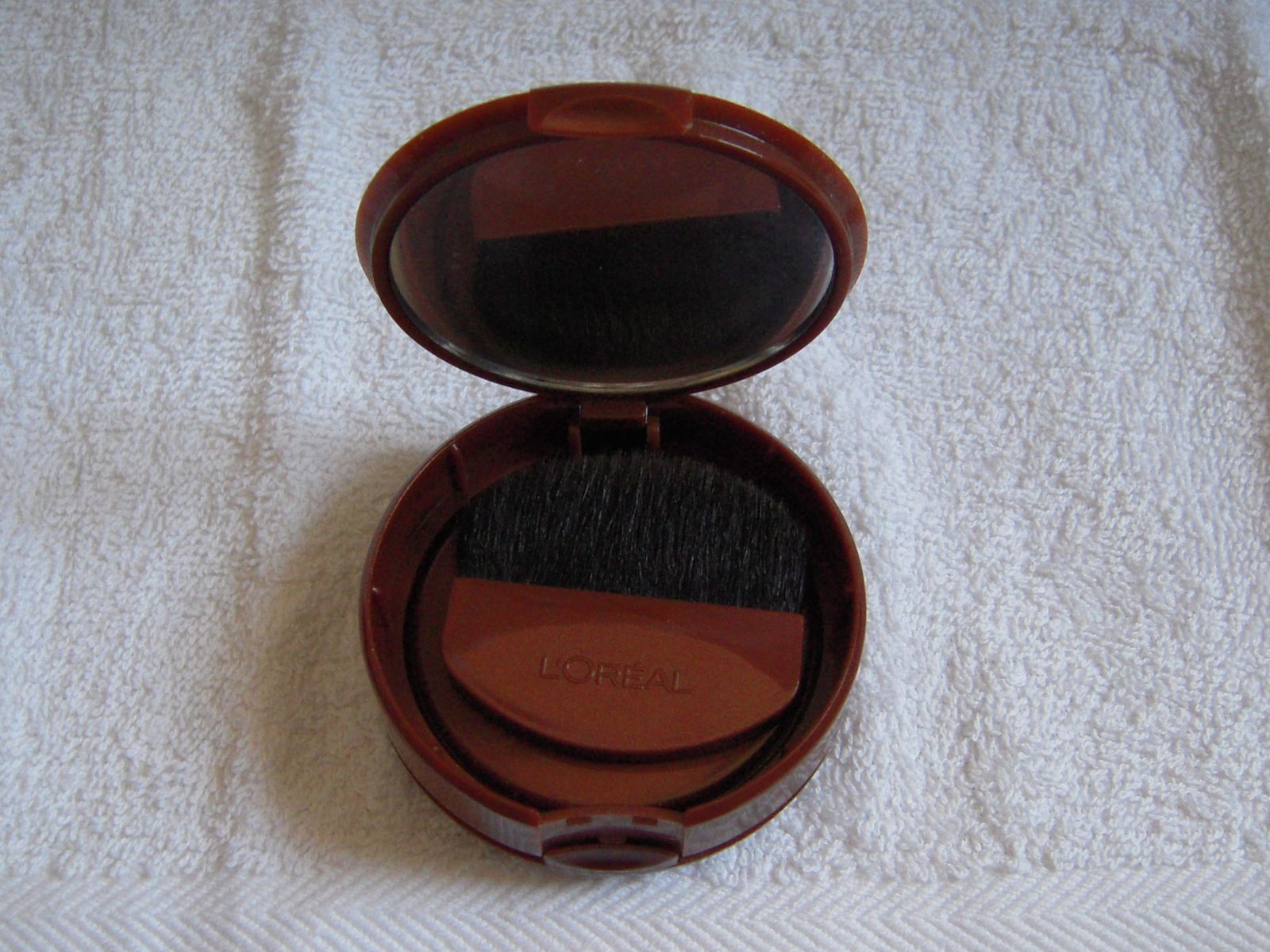 I love bronzing powders, but I can't find the right one, it's always too dark or too fair for me. So, I decided to buy different ones, so it was of course less expensive if I bought drugstores one.
I like l'Oréal for makeup, there's a huge choice for colors.
I think the packaging of these products have changed recently, but it's the same colors.
The one on the left is
04 Universal Sun
(and has a SPF 10), the one on the right is
102 Brunette Harmony.


I use the
Universal sun
when I want to be very tanned because it colors a lot. I apply it on my whole face and I contour my cheeks with another color. That is not very natural, I admit, but people think that I come back from holidays ! I also apply it only on my cheeks, to have more natural healthy look. The color is a brown, but if you apply too much, it makes your skin a little bit orange (if you have medium fair skin like me).
I like it a lot. It has a little brush and a little mirror in it, I suppose that the new packagings have it too.
The
Brunette harmony
is half a "pale" bronzer and half a darker color (not as dark as the
Universal sun
). First, I mixed the two colors together and applied it on my whole face. The result was more fair than with the other powder, but less natural (if it's possible!). I think I should have bought the Blonde Harmony. But that's difficult for me because I have fair skin with golden undertone, brown eyes, and brown hair (almost black right now because I'm dying it). So I'm not a blonde girl nor a brown-haired girl. A color in the middle is missing for people like me I think. When I try makeup for "Blondes" it's very pale on me, and if I try "Brunette" makeup products, it's too dark sometimes. So I have to mix it.
So I use the first half of the product on my whole face (difficult to only take this part of the product) and I contour my face with the darker half.
I recommend this product, but try to buy the right color, this is the only problem I think. It also has a mirror and a brush.
Previous step
: - A base
- (A foundation/powder)
Step forward:
- A little bit of blush