Le Petit Marseillais - Baume Nourrissant (Very Dry skin)
- About 4 euros
- 250 ml / 3.4 oz
- Drugstores (I'm not sure it's sold out of France...) / Grandes Surfaces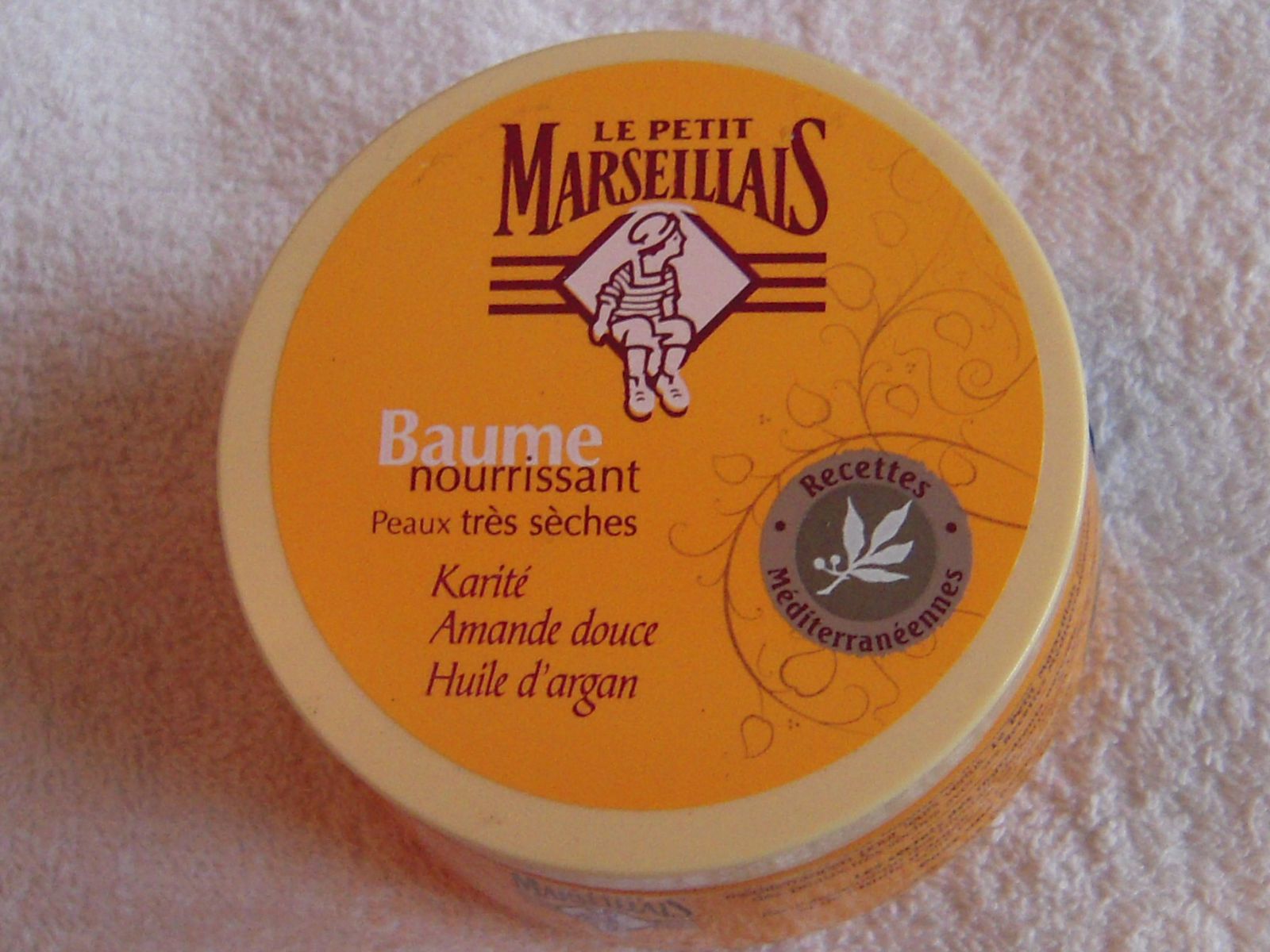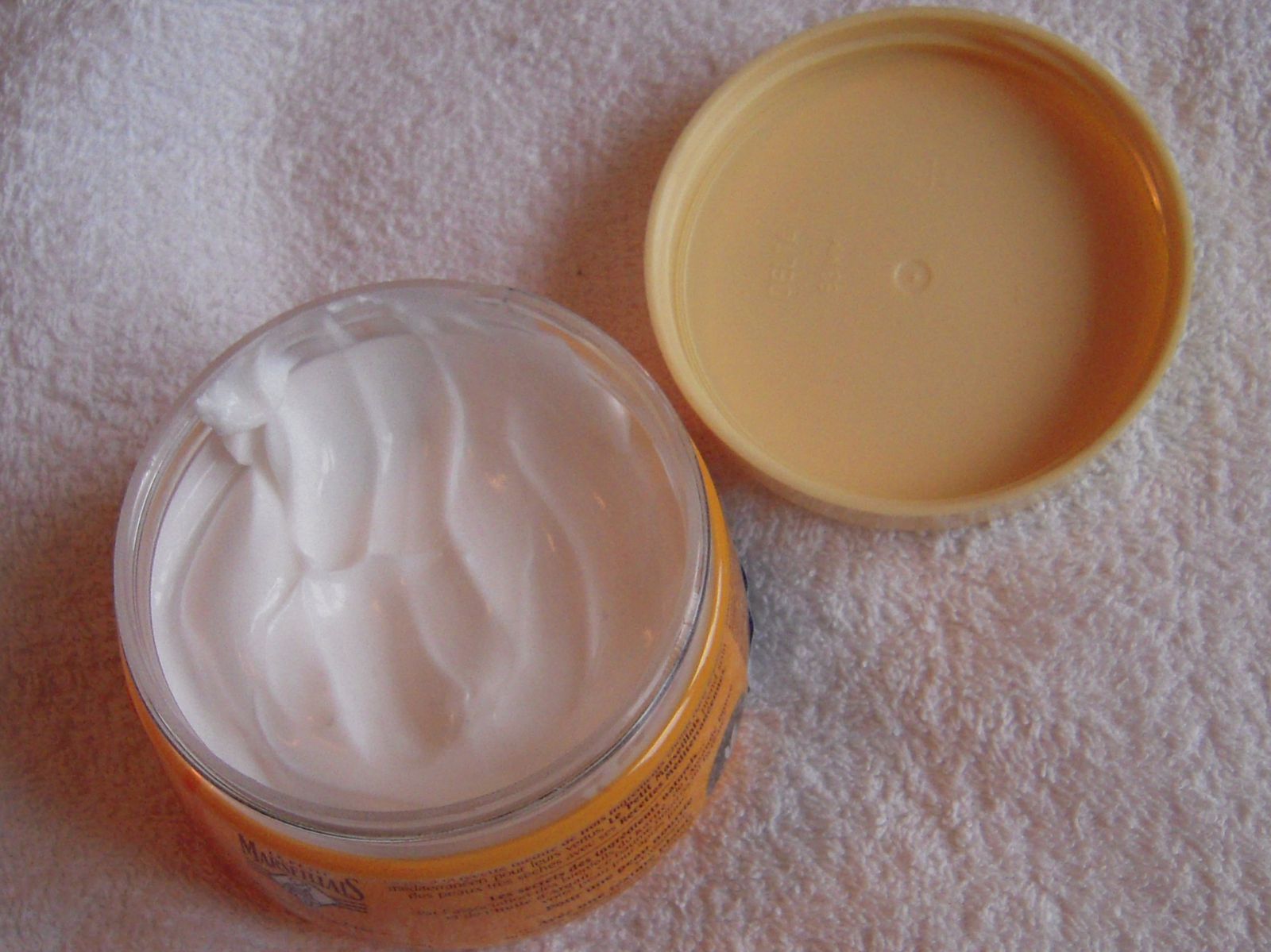 This product must be magic for very dry skin. It's a body cream, very thick. It's a mediterranean recipe with karite, sweet almond and argan oil, that is to say it's very moisturizing. I don't have very dry skin, I would say I have normal to dehydrated skin, so I can only say that my skin is very smoothe after having put on this cream.
There's a lot of product in it, in France it's a best seller and I understand why, I would definitely buy it again !
Previous step: - A shower !!
Step forward: - On my body, nothing but this cream.