Guerlain - Terracotta Tan Booster
- About 40 €
- Sephora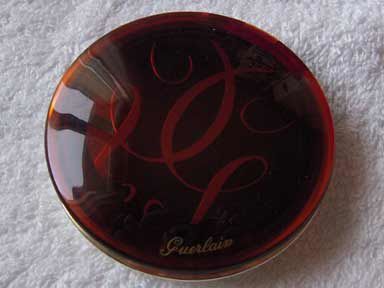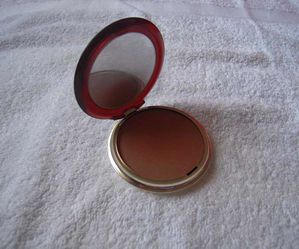 Shade:
02 Medium
.
This is a bronzing powder, but also a tan booster. I really don't know what to say about it....
As a bronzing powder, it really does a good job. It's quite natural if you don't apply too much. A brush is given with it, but I don't use it, I prefer using a kabuki brush or a powder brush.
I've got fair skin, so I should have the shade
01
but I like to have a "dark" tan, if I use the lighter one, I think that it's like if I hadn't got anything on my face.
I apply it as a contouring powder, on my cheeks, on my nose, to "sculpt" my face, during the winter. When I want to be more tanned, I use it on my whole face, creates a natural tan.
The powder has a really good quality, there's not "fallout" product, it's easy to take on your brush. I'm really happy with it. It makes me "brown" instead of "orange" like some other bronzing powders.