L'Oréal - Star Secrets Kit
- About 20 euros (the prices are so different from a shop to another one)
- The weight is not written.
- Drugstores / Grandes surfaces, Nocibé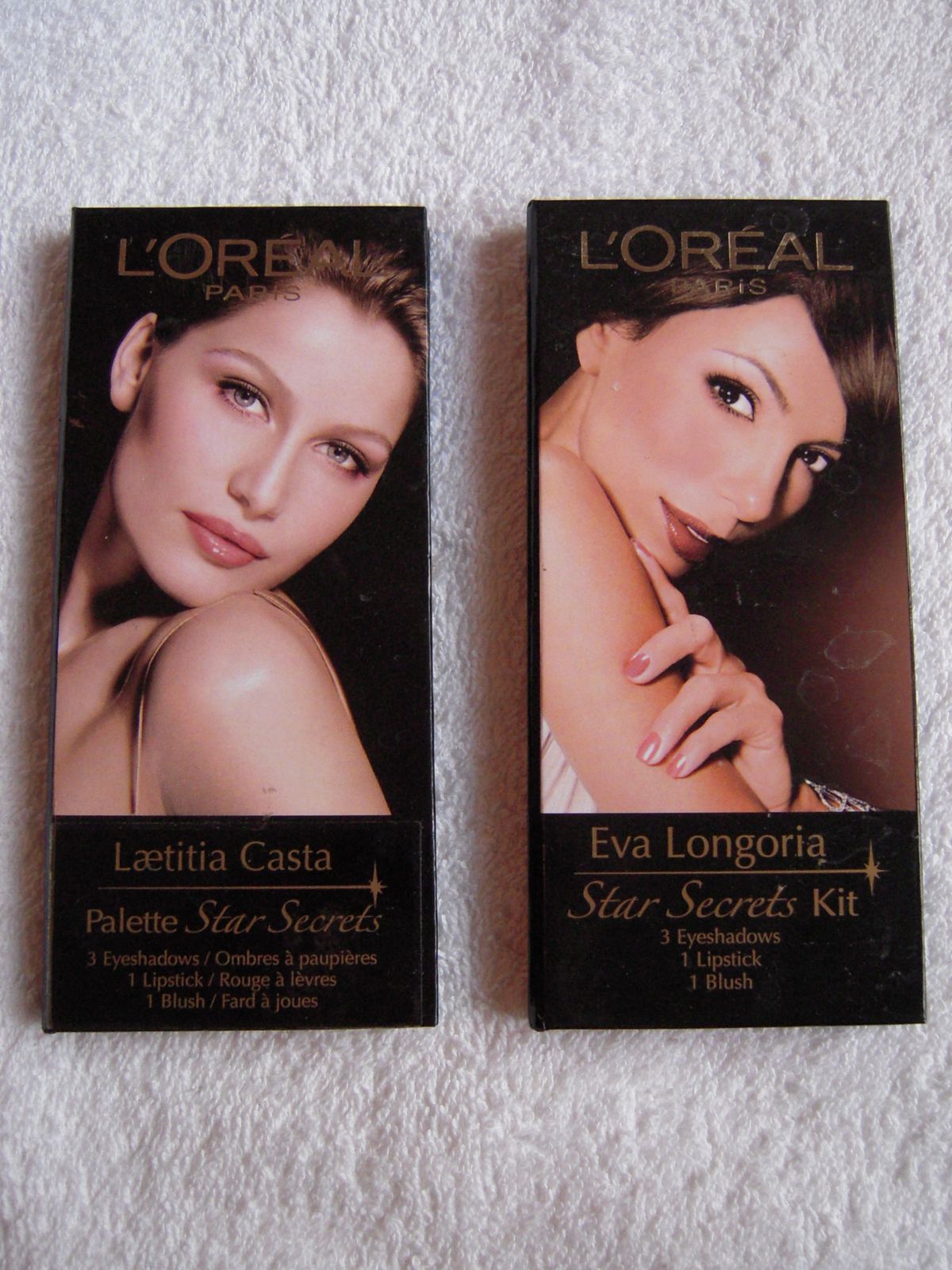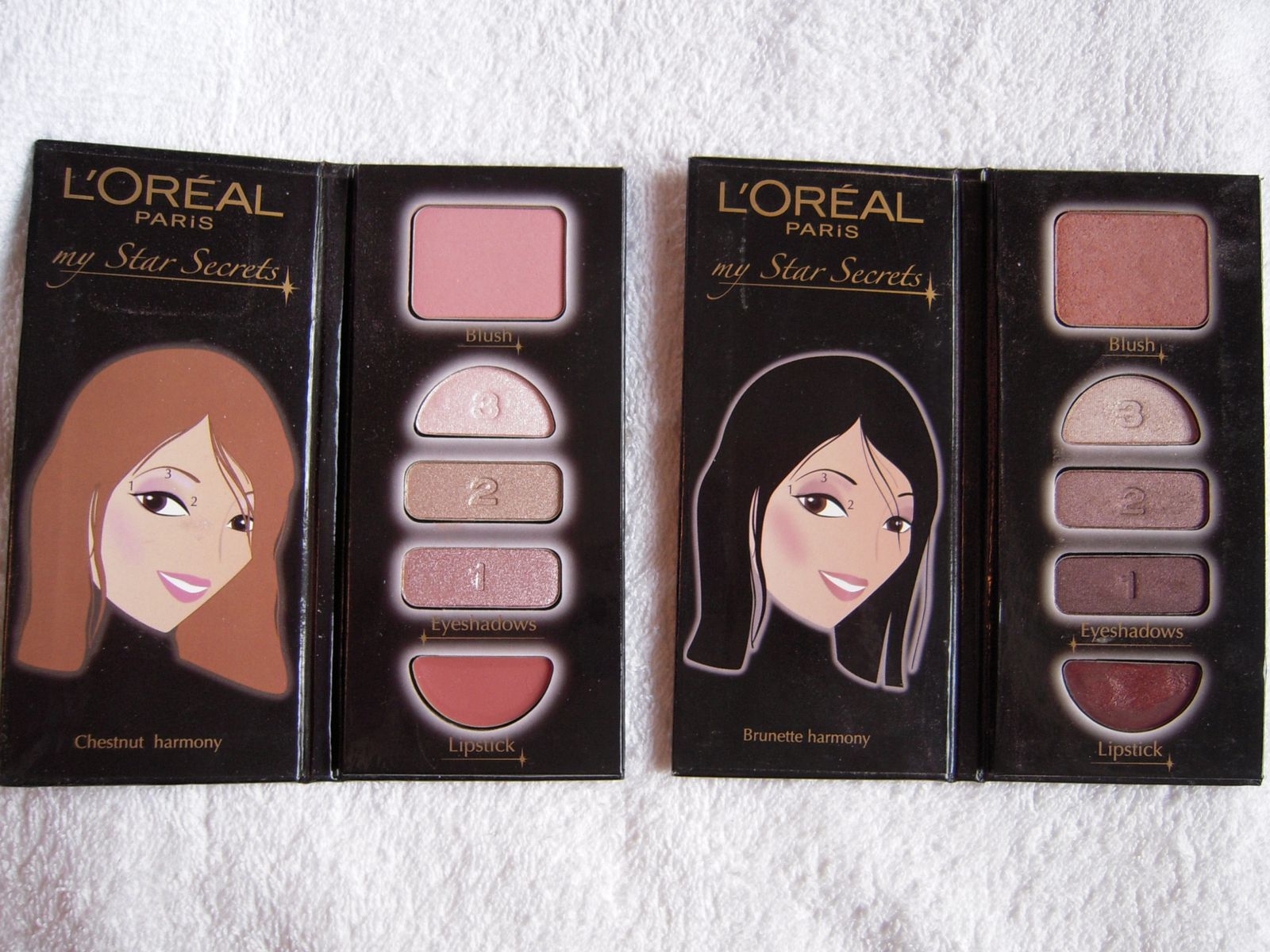 Laetitia Casta Palette and the Eva Longoria Palette


Laetitia Casta's
palette has the same eyeshadows as the
ColorAppeal eyeshadows
, it's a Chestnut harmony. Good for light brown-haired girls. The blush is a really pretty pink I use it a lot, not too light not too dark (it's a little bit darker than on the photo). The lip gloss is a natural beige color. I don't use it a lot because I've got almost the same color on a lipstick.
Eva Longoria's palette
doesn't have the same eyeshadows as the other palette.The other palette is light purple. This one has dark purple colors. It's Brunette harmony, but you don't have tanned skin like Eva. I've got pretty pale skin and the colors are beautiful. They're more pigmented than the previous palette. The lighter color is metallic beige, the second a light metallic purple (looks like brown, it depends of the light). Then a dark purple or plum. Gorgeous.
The lip gloss is too dark for me, it's dark purple color with redish reflects. I think it's beautiful on girls who have dark skin.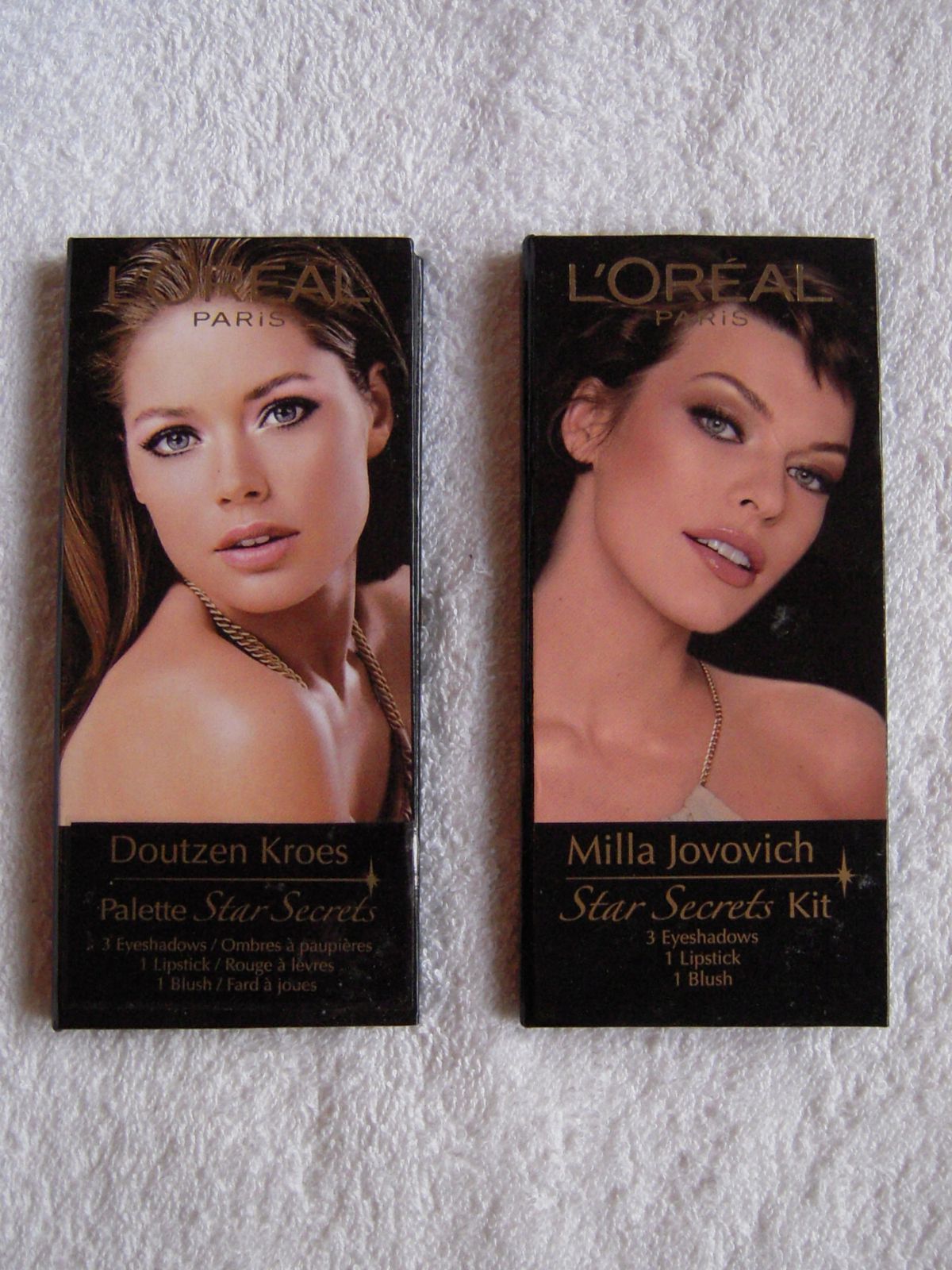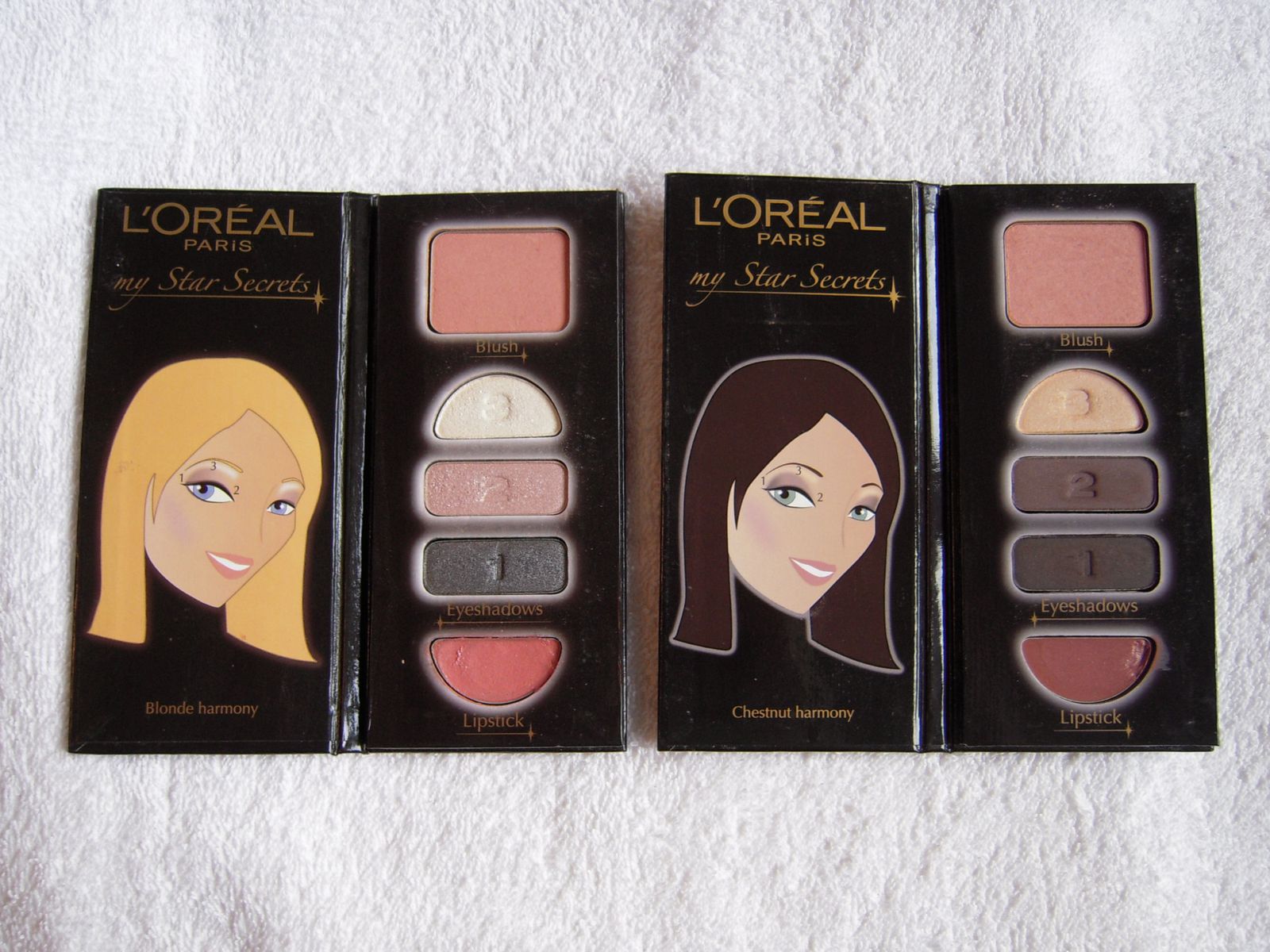 Doutzen Kroes Palette and Milla Jovovich Palette


Doutzen Kroes'
palette hasn't got the same eyeshadows as the
ColorAppeal
. There a shimmering white (not beautiful on me), a glittering pink, and a dark blue greyish color. The association of the pink and the dark blue is really beautiful. It gives dimension to your eyes. It's a Blonde Harmony. The blush is a light pink. Too light for me. The lip gloss really looks like the Doutzen Kroes' lipstick from the Star Secret Lipstick collection.
Milla Jovovich's palette
hasn't got the same eyeshadows. But it has the
Linda Evangelista's eyeshadows
! I think it's strange.... This is a Chestnut harmony too. The blush is really good, maybe a little bit too pale, but very natural. The lipstick really looks like the Laetitia Casta's one.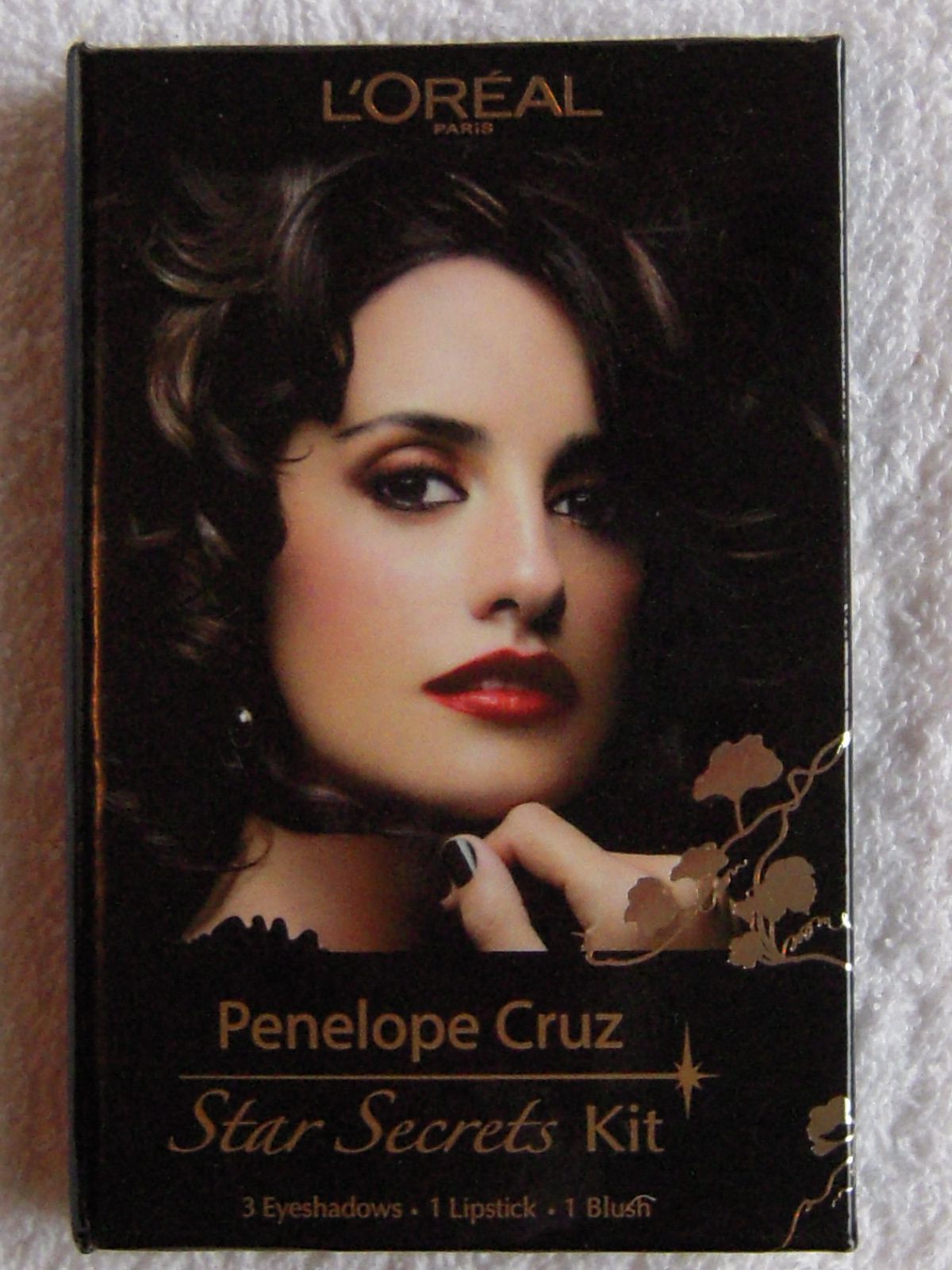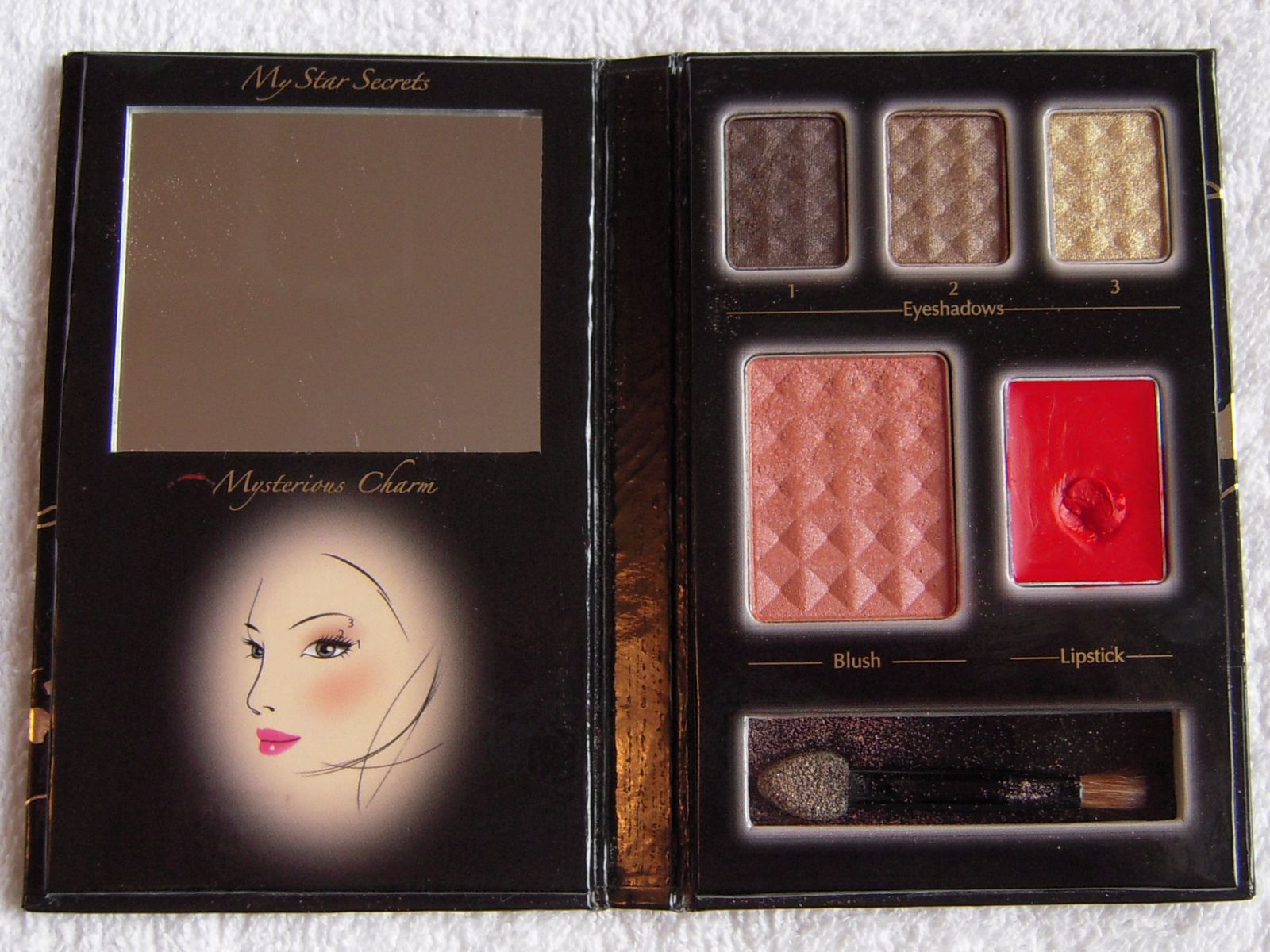 Penelope Cruz Palette
(different presentation).
I don't know why this palette has a different presentation.... There's a mirror and a brush in it.
The eyeshadows are very glittery, totally different colors from the
eyeshadow ColorAppeal
. A dark brown, a lighter brown and a golden yellow.
The blush is glittery too, but I like it.
I don't use the red lipstick because it's awful on me, but this is a really beautiful red color.
Maybe I like this palette less than the others.... But I really like them a lot.
Previous step
: - A base
- A foundation
- A powder
Step forward:
- An eyeliner
- A mascara