Yves Rocher - Kabuki brush
- About 11 euros (I've bought it for 2,90 euro on the YR website)
- No weight.
- www.yves-rocher.fr / www.yvesrocherusa.com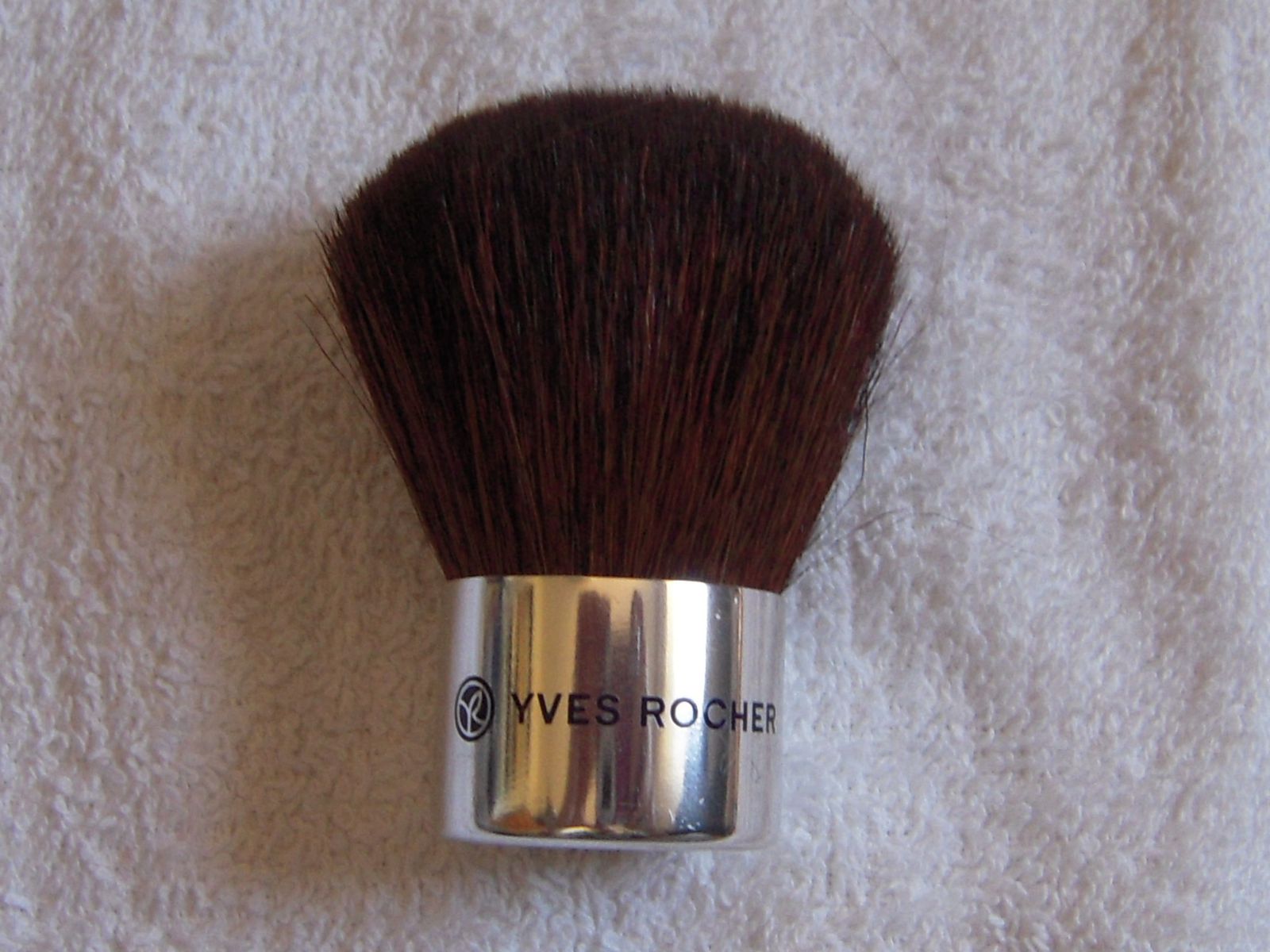 I was very pleased to have it for this price. I've got cheaper kabuki brushes but they are so small! It takes a long time to do your whole face with it.
This one is quite big, and has a good quality.
I think that, first, kabuki brushes were used for mineral powders (tell me if I'm wrong). I use it to apply my powder or my bronzer. You can both apply loose or pressed powder with it, I've never tried with loose powder.
To take some product on it, you do rounded movement in the prduct, so it comes into the brush and you do rounded movements on your face to apply it. I've tried it with a bronzer which was almost "breaking into little pieces" when I did this movement, so, be careful. It really depends of the product.
I use it almost everyday with my bronzer (I apply bronzer on my whole face).
This product is worth it.
Previous step
: - A base
- A foundation (if you don't use a mineral powder)
Step forward
: - nothing for me, for my face makeup