Jean Paul Gaultier - Electric Glamour Palette Rock'n'Shock Pinks
- About 25 euros
- The weight is not written.
- Exclusivity Marionnaud (in France)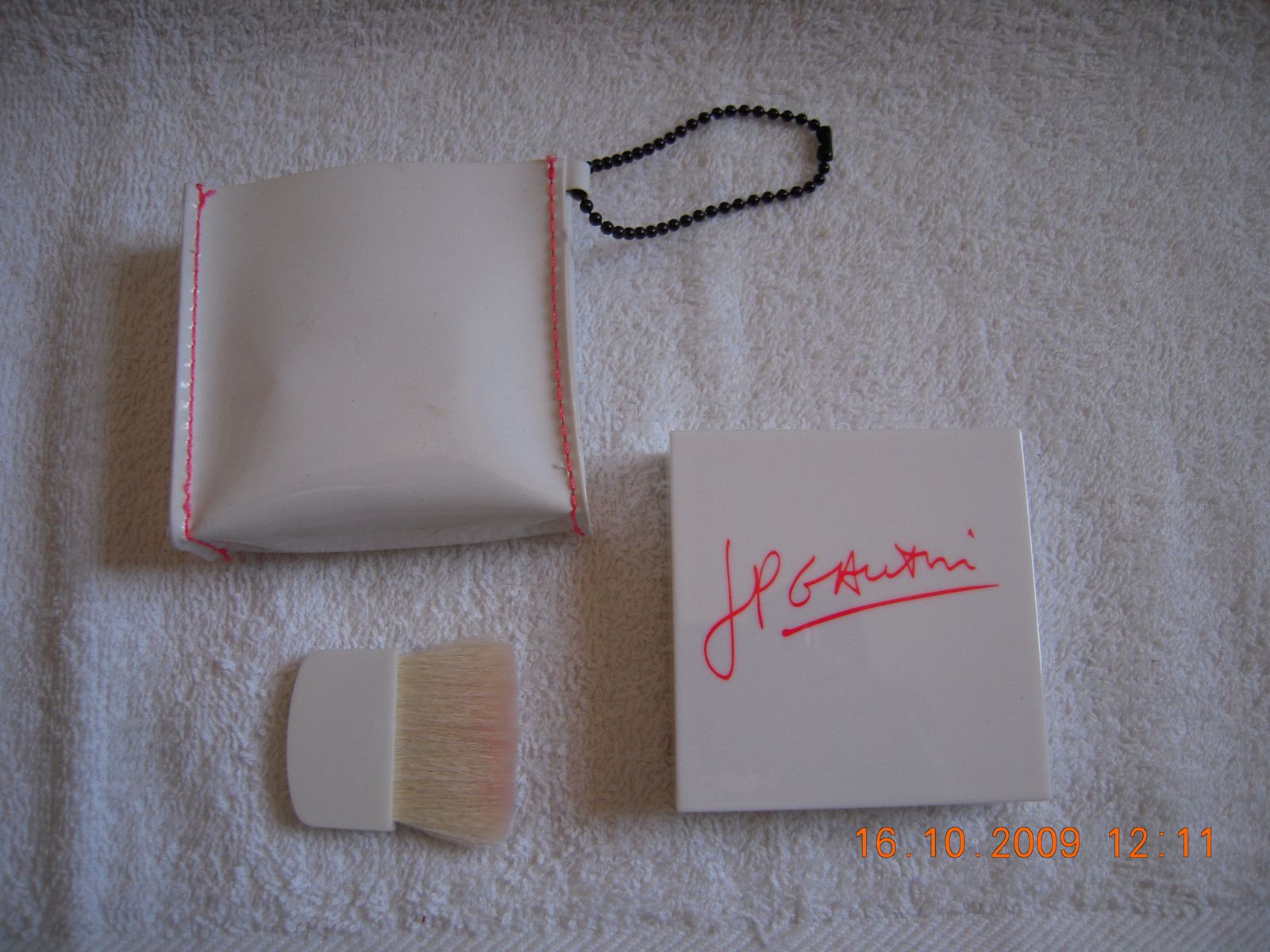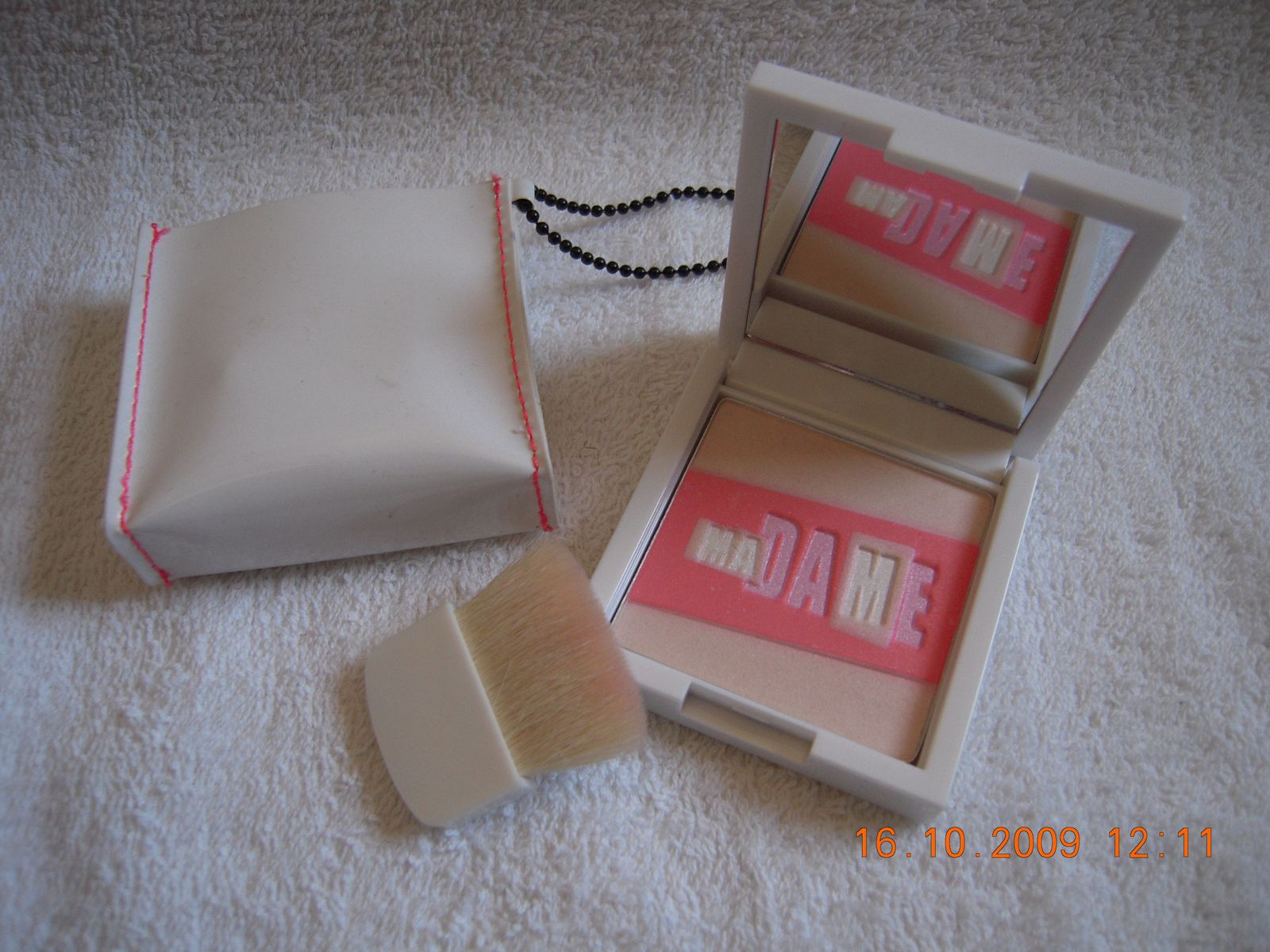 I promised I do a review on this product (even if it's not available now I think), because I think that this product is beautiful. The little white vinyl purse contains the little brush and the little palette. The little palette has a mirror in it, and smells like the
Ma Dame
perfume.
The colors of the palette is quite flashy, I use it without blending it.
I use the beige color as an highlighter under my eyebrow or on the top of my cheek bone. I don't use a lot the pink part.
For me, this is more a collection product than a product that I use.