Yves Rocher - Smoothing Eye Shadow Duo With White Tea Extract
- About 18,50 euros
- 3g
- www.yves-rocher.fr / www.yvesrocherusa.com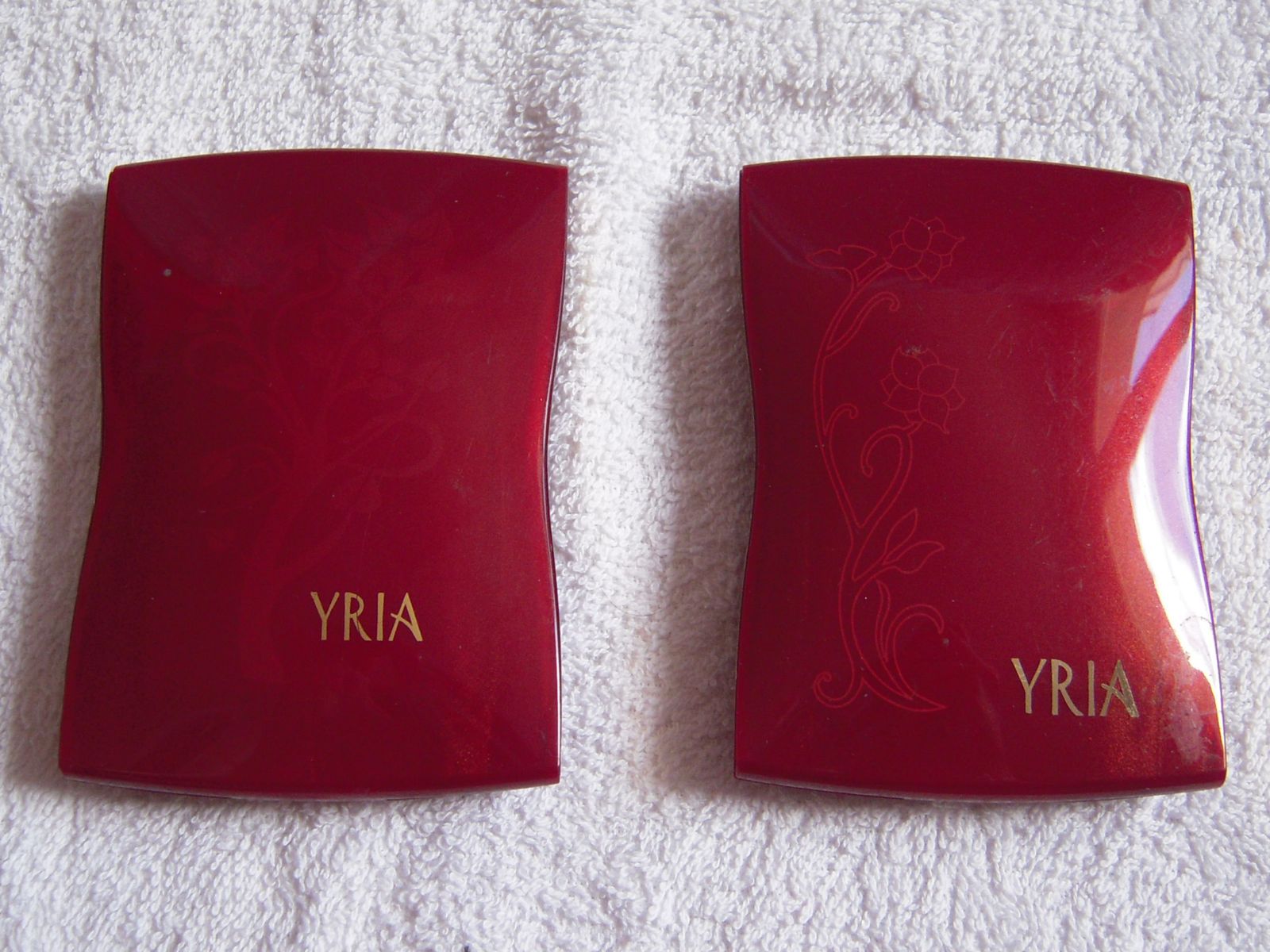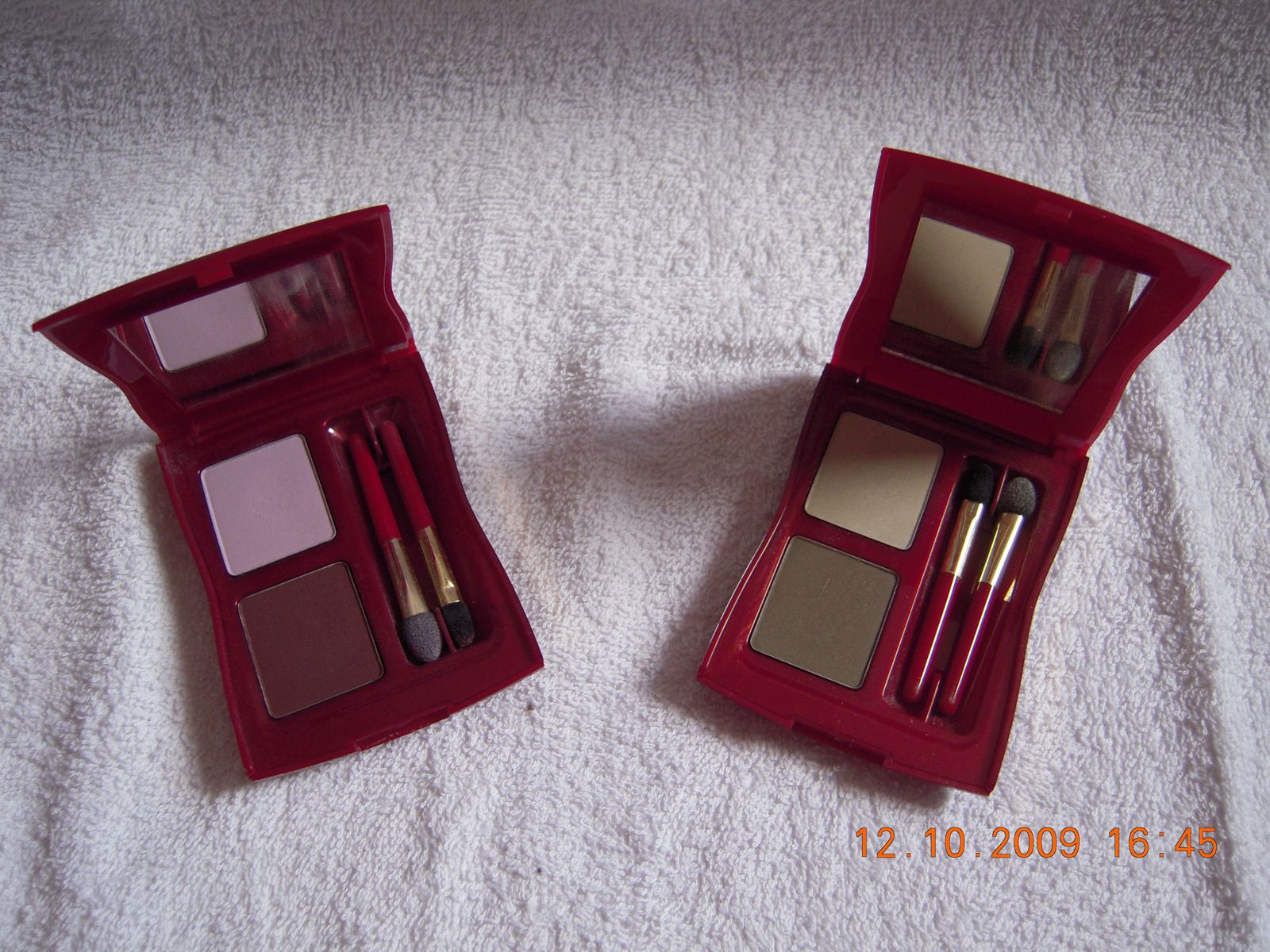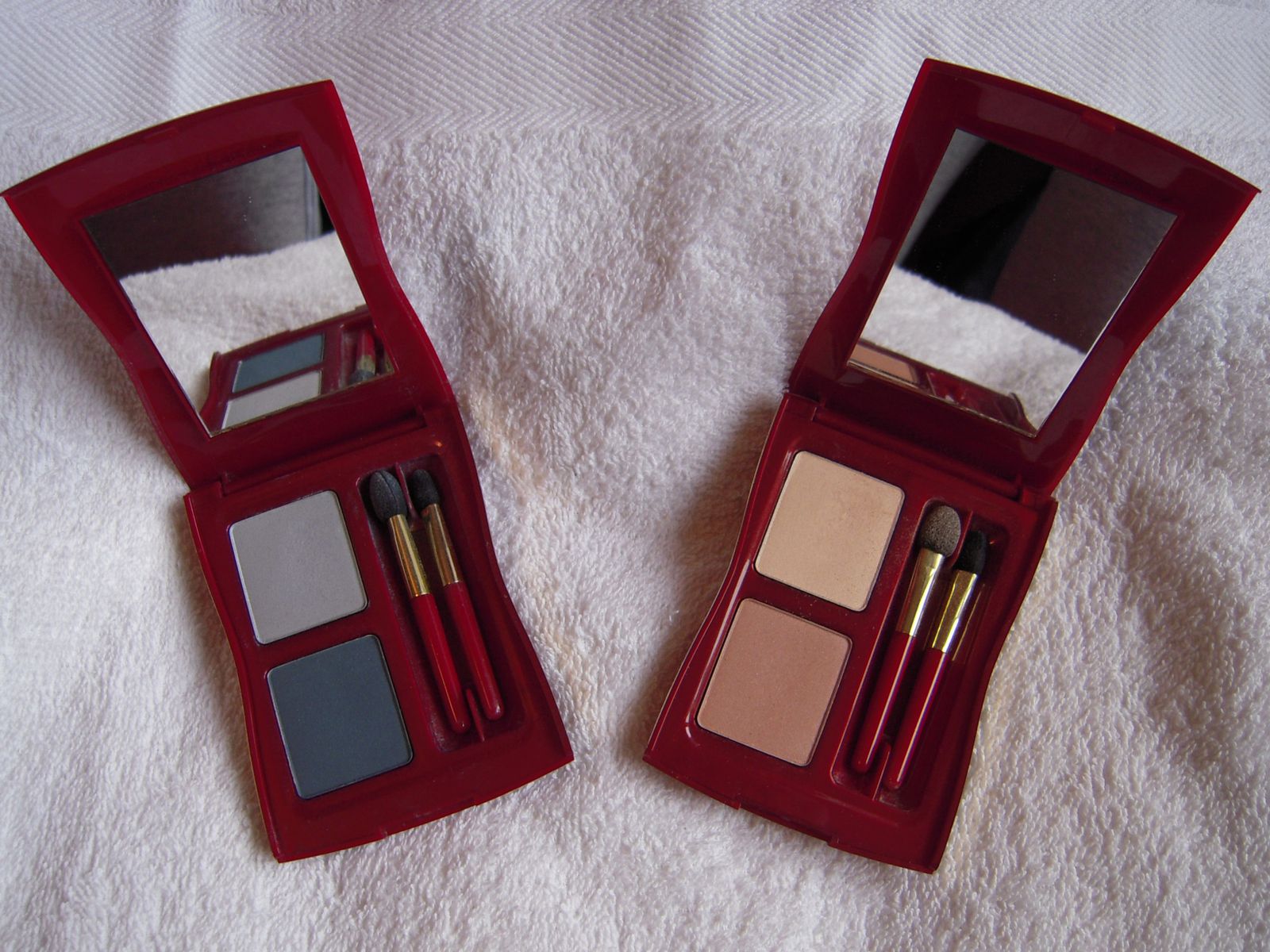 I've got 4 of the 5 palettes. Maybe they're not still available...
The first one, starting on the second photo is:
-
Prune

-
Kaki

-
Bleu

-
Naturel


There are different pictures on the boxes, I don't know if you can see it on the first photo...
The
Prune
(Plum) palette is by a light pink, almost pale purple, but more pink for me! And then, a dark purple. The first color is too pale on me, it's not natural at all, I don't like it, the second is better, it's beautiful on every eyes.
The
Kaki
palette (I think it's not available...) has a yellowish pale green and a kaki green (logical). I like it, but like the precedent, the colors are not "strong" enough on my brown eyes. I suppose it's better on blue or green eyes. If I only apply this palet, I look like sick.... The colors seem to be paler than my real skin tone.... So I add a black eyeshadow, an eyeliner, and I put on foundation, because I've noticed that green colors make me white face. I need bronzer.
The
Bleu
(blue) palette has cold colors. So it's better on pink skin tones I think. On me, it's good when I'm tanned, but if I stay very white it's really horrible. The first blue is greyish, and the second is a dark blue. One day, an Yves Rocher makeup artist applied on me this palette and it was really beautiful, that's why I've bought it... but I don't use it a lot...
The
Naturel
(natural) palette has, obviously, nude colors. A natural beige and a soft brown. It's good for every eye colors, I use it when I want to wear makeup but I don't want to have too much color on my eyes. It's very natural.
I like these palettes, they're not a lot pigmented, that's the only this I don't like. There's almost always 50% off so it's quite cheap.
Previous step
: - A base
Step forward
: - A black eyeshadow sometimes
- An eyeliner
- A mascara