SINFUL COLORS - Single eyeshadows
- About 4 $
- 1,5 g / 0.05 oz
- www.cherryculture.com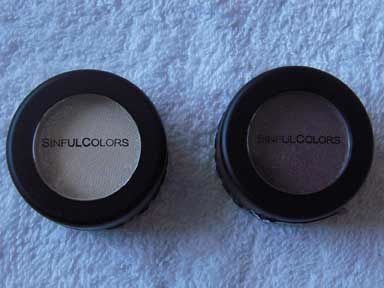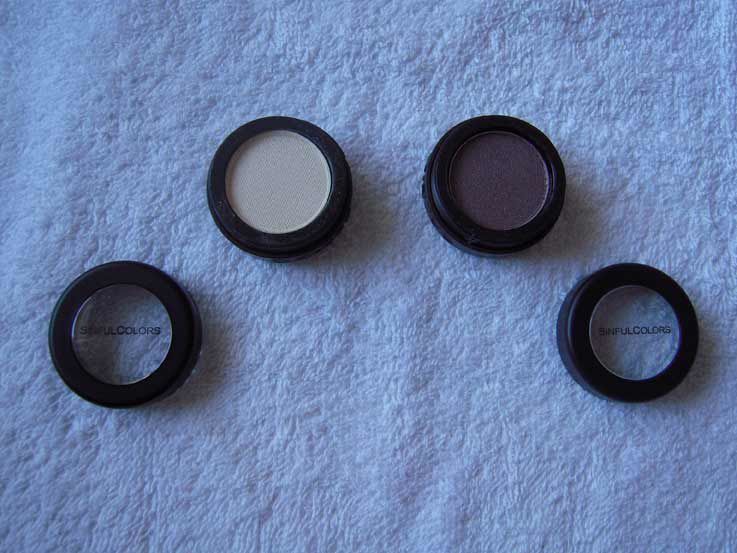 Colors:
On the left:
3010 Incandescent
: a beautiful highlighting color
On the right:
3025 Pansies:
a brown greyish color (in french we say "Taupe" I don't know if it's used in other countries).
For the price, these eyeshadows are really good. I use these two together, because they're really pretty on my (brown) eyes. They stay really good, but I always use a primer, like
Urban Decay Primer Potion
, so I can't tell if it's as good if you use it alone.
There's a huge choice for colors in this brand, the only problem is when you choose it online, it may be a little different in reality.
I recommend it.
Previous step
: - A base
Step forward
: - Eyeliner
- Mascara