Prestige Cosmetics - Liquid Eyeliner
- About 6 $
- 3 ml / 0.1 fl.oz.
- Nonpareil boutique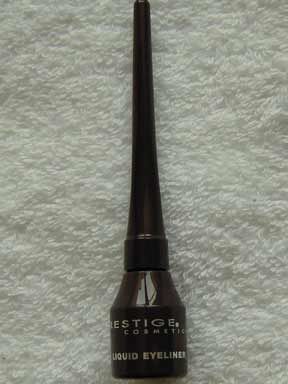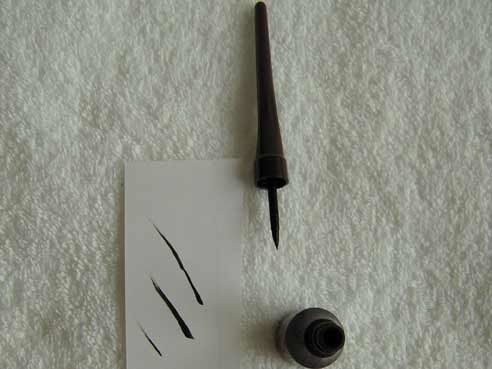 This is the color
02 black-brown
(a dark brown color).
I've discovered this product on YouTube and I couldn't find a website which delivers this product in France... but I finally found one called Nonpareil (link in the beginning of the review).
I'm used to use black eyeliners, because I have brown eyes, and, for me, black is the most beautiful color on brown eyes (and on other eye colors). I decided to try this color, a little bit brighter than the color I usually use.
I'm also not a fan of liquid eyeliners, it's hard for me not to do a messy line on my eyes ! The "brush" or "pencil" (I don't know how to say it in english, sorry) is quite hard, so it's much more easy for me to apply it. Be careful not to have too much product on the brush, it could be harder to apply.
The product stays very well on the lid, all day, I'm very pleased with it. Maybe I would try the other colors ! It totally reconciliate me with liquid eyeliners !
Previous step
: - A base on my lids
- Eyeshadows
Step forward:
- Mascara