- About 25 $
- www.sillyfarm.com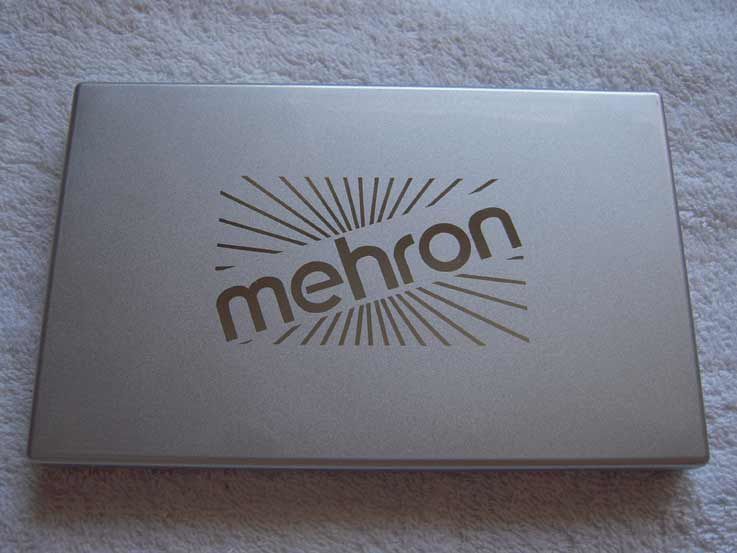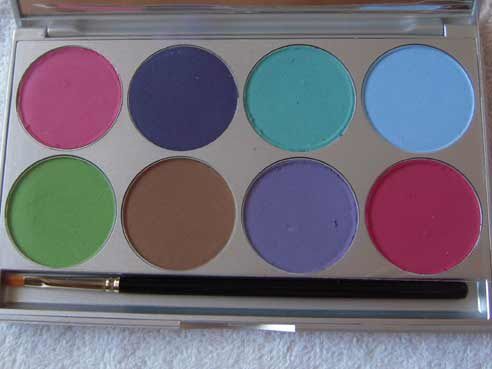 Pastel Palette

Tropical palette
(on the left)
I've bought this product after having seen it on YouTube.
I use it as base, under my eyeshadow, to give more depth to my makeup, for example I've used the sky blue on the top right-hand corner, and on top of that, I've put some grey eyeshadow, and some grey pigments. The result was beautiful, it was a deep blue greyish makeup. It wasn't discreet, but it was worth it!
These colors must be used wet. Of course you can use water, I use
Fix+ by MAC
, you take a brush (the one given is too little for me), and you apply some product on your eyes. If you apply a few, the result will be more discreet than if you use a lot (logical). When you have applied it, let it dry, or if you want to change the way you apply the color, use a blending brush to blend de the contour of the color.
I suggest you to wash your brush just after having used the colors because if you don't, the color will stay on your brush and it will be very difficult to remove it.
I've just got a little advice, the colors are water activated, so be "careful" when you apply it, if you apply it and it's raining... do you know what I mean?
I'm telling you this because this happen to me two days ago, my makeup started to be removed by the rain... XD
Previous step
: - Nothing, the base is my primer.
Step forward
: - Eyeshadows (of course, you can apply it alone, but when it dries, it's very matte).
- Eyeliner (not water activated!)
- Mascara