Maybelline - Dream Mousse Concealer
- About 10 €
- Drugstores / Feel Unique (free shipping)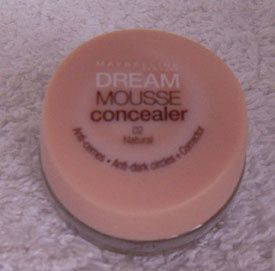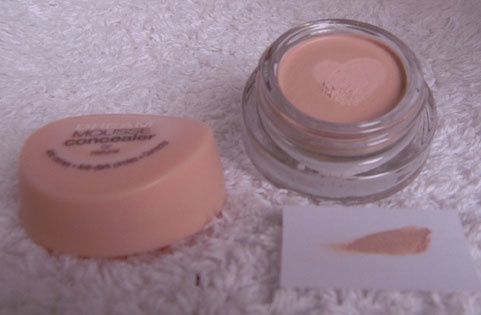 Shade:
02
.
Like you've noticed, it's a anti-dark circles and a corrector in mousse.
I really like these mousses, they're very soft, great for my combination skin when I use mousse foundations.
I've chosen a light shade, because of my fair skin.
I really love this product, I couldn't find it in stores so I had to order it online. It has a medium to high coverage, it cancels my blue vein near my nose in the inner corner of my eyes. I use a brush to apply it.
I'm really satisfied with this product, it stays the whole day... What more I can say ? I really like it !

Previous step
: - A base

Step forward:
- A foundation
- A powder
- Blush / Bronzer...