- About 5 £
- 100 g
- Lush UK / Lush Stores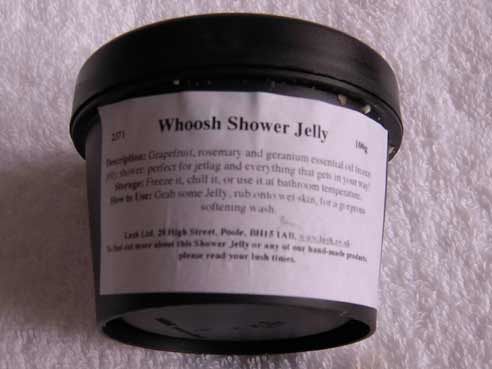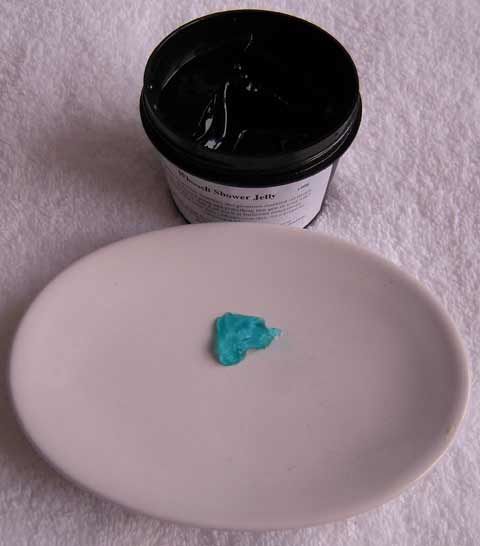 The packaging depends on the country I believe. You can also have a transparent container or something like that.
This is the jelly called
Whoosh
. It has a minty and lemony fragrance (difficult to explain it!), a summer fragrance for me, and I really like it. I'm going to be a lush junkie, I start loving every body products that I try !
The color is also very beautiful, a turquoise which makes me think about holidays ! (That's probably the goal of the product !).
It is a jelly, so it's a little bit difficult to take some products ! Just take a little amount (like on the second photo), and put it on a face cloth or something like that) and apply it on your skin, like you would normally do it with a regular shower gel.
The fragrance become more intense, and it starts foaming !
If you use it without any face cloth, it won't foam, and it will be difficult to use ! (I've tried it !!)
I've got another shower jelly, when I will have use it, I will do a review in the same page.