L'Oréal - Carbon Black Eye-liner
- About 11 euros
- The weight is not written.
- Drugstores / Nocibé, Marionnaud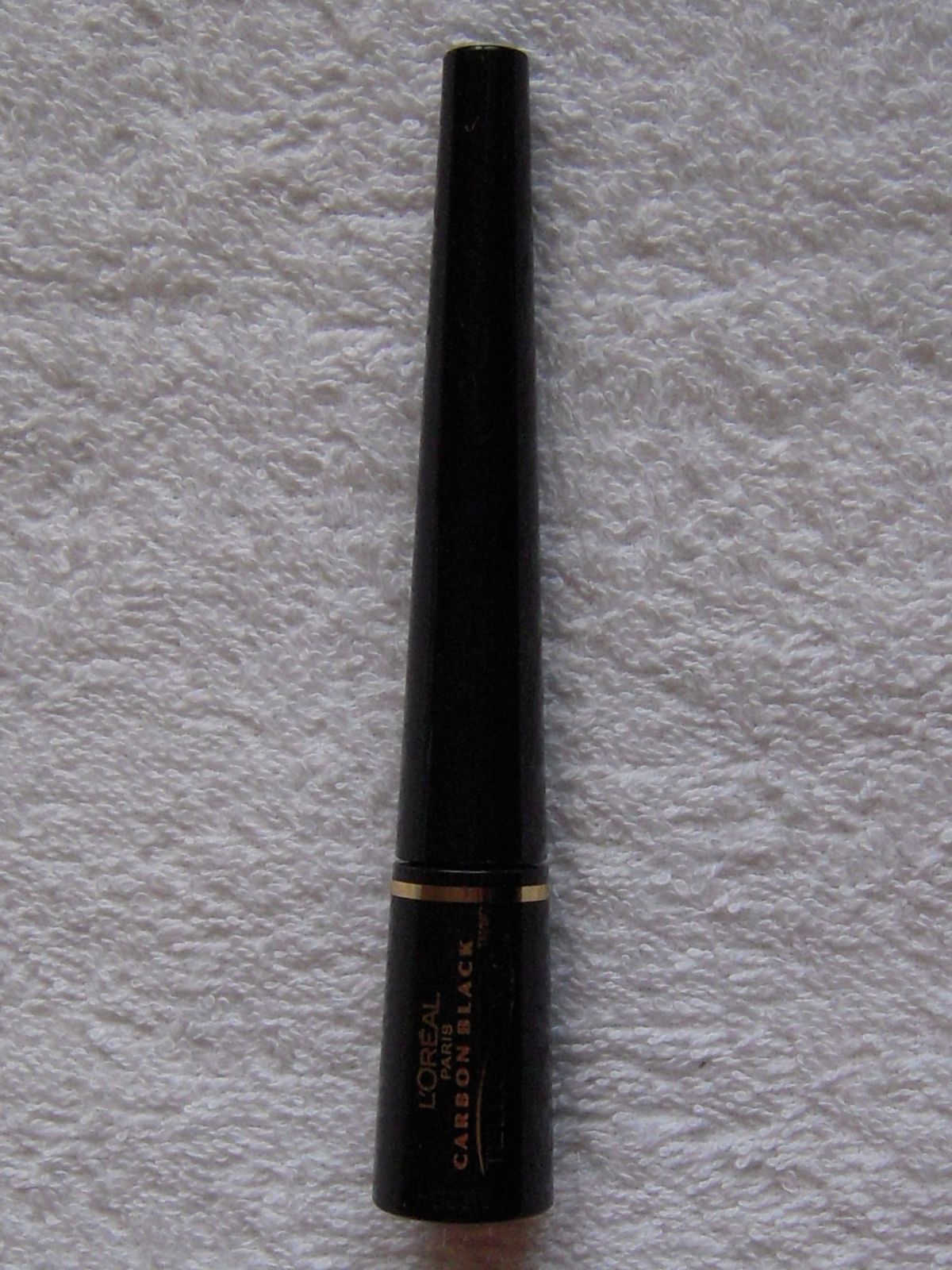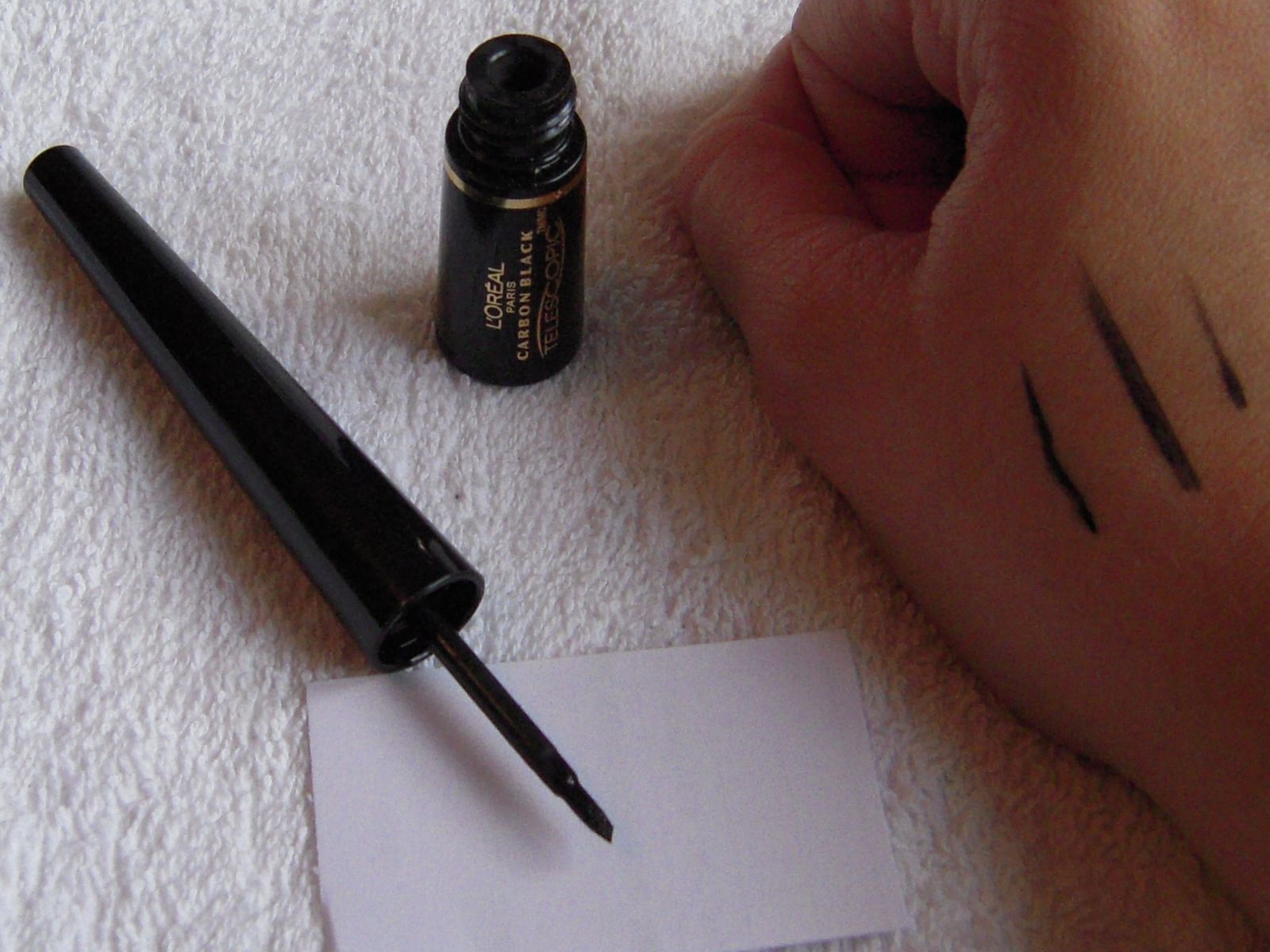 This is a liquid eye-liner. I'm not used to use liquid eyeliners, I prefer creamy ones, like
MAC Fluidline
. But I like the carbon black collection, very black, so I decided to try it.
The color is really like the lines I've made on my hand. The brush is thin, but if you push it a little bit on your skin, it's thicker. I can't do a straight line with it. It's quite a mess on my eye, I'm really bad at using this product. When I have no eyeshadow on my lids, the line is more black than when I have eyeshadows on.
I prefer using fluidline, but honestly, if you like liquid eyeliner, I would recommend it. It stays the whole day.
Previous step
: - A base
- Eyeshadows
Step forward
: - Mascara