L'Oréal - Anti-Shine Mattifying Primer (Studio Secrets)
- About 14 euros
- 20 ml
- Drugstores / Grandes Surfaces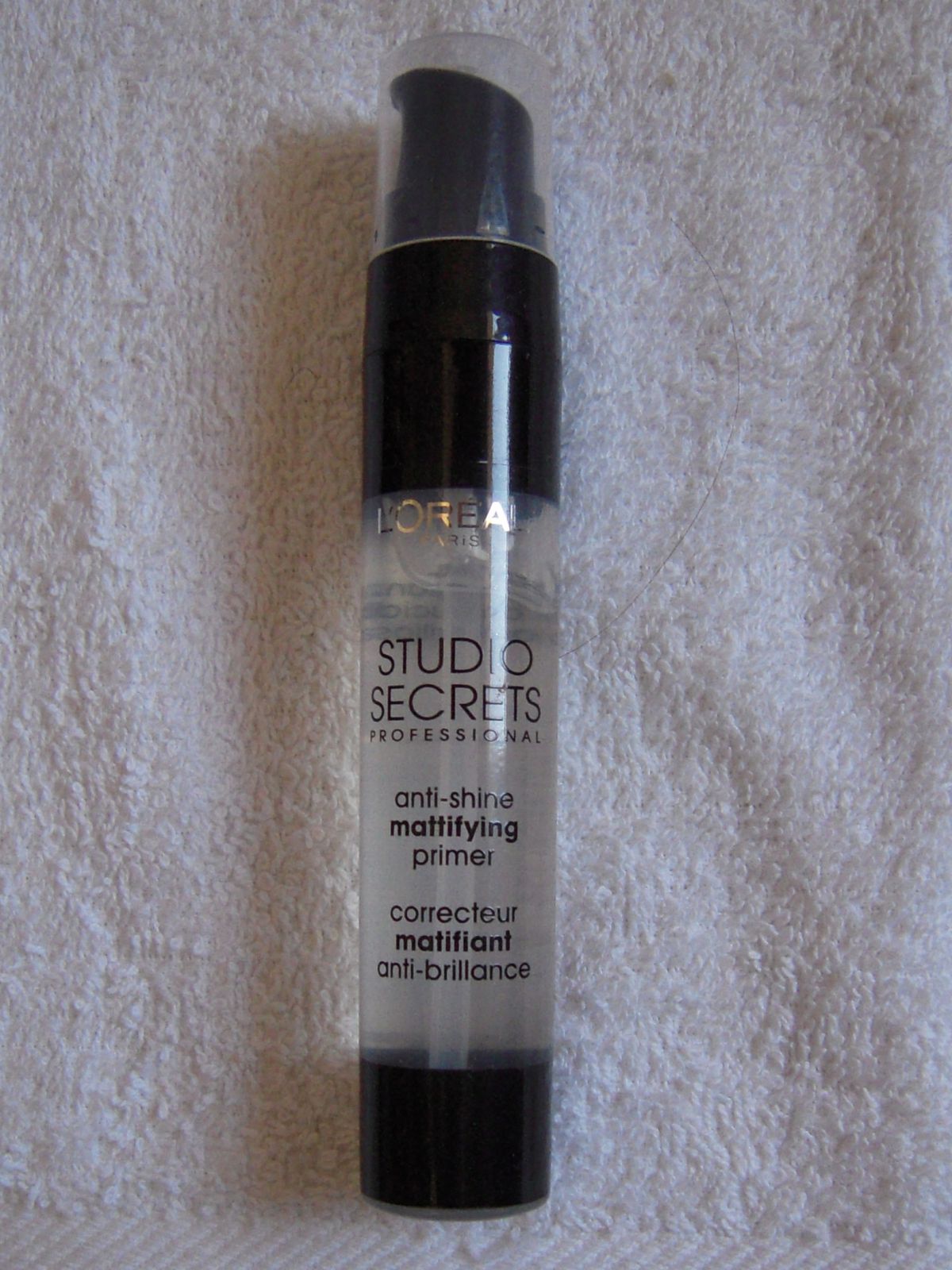 This is a primer for oily skin, or if you really want matte skin.
I, personally, use it on my whole face, because I like my skin to be matte (I've got combination skin).
If you have dry skin, I think that you should only apply it on your forehead, nose and chin.
I apply it with a sponge. Immediately, my skin is matte. Then I apply my foundation, with the sponge. And then I powder my face.
It stays the whole day ! I'm really surprised. There's not a lot of product in it, so it's quickly used. And it's a little bit expensive for a drugstore product I think.

Previous step
: - A moisturizer
Step forward:
- A foundation
- A powder (then a blush, bronzer, ...)