Everyday Minerals - Brow Color
- About 6 $
- 1g / 0.03 oz
- Everyday Minerals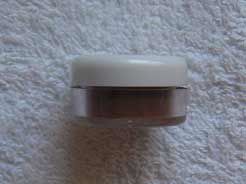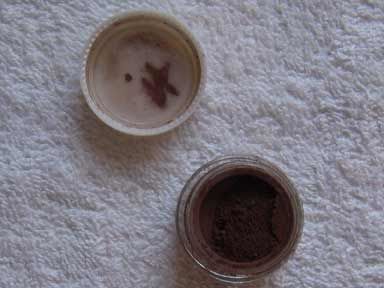 I really can't remember if it's the sample one or the mini one.... I think it's the mini one. The pot is about 3 cm in large.
Actually, on this great website about mineral makeup, you can always choose the size of the product. You can choose the sample (about 2,5 $) and the regular one (about 6 $). And the samples are really big I think !
I think that it's really good, because you're not absolutely sure of the colors when you order online. This color is
Medium Brown
, (I've got fair skin and medium brown hair). For brow colors, if I remember well, there are 5 different shades.
Because you only use very few, this product will last me for ever (and I really appreciate that, but only because I've found the right color for me !).
I use it with an angle brush, I apply it on the beginning of my eyebrow, and less on the end of it. I like to have natural brows, but mine are not very organized !
I really recommend it !