E.l.f. (Eyes Lips Face) - All Over Color Stick
- About 1 euro
- The weight is not written.
- www.eyeslipsface.com / www.eyeslipsface.fr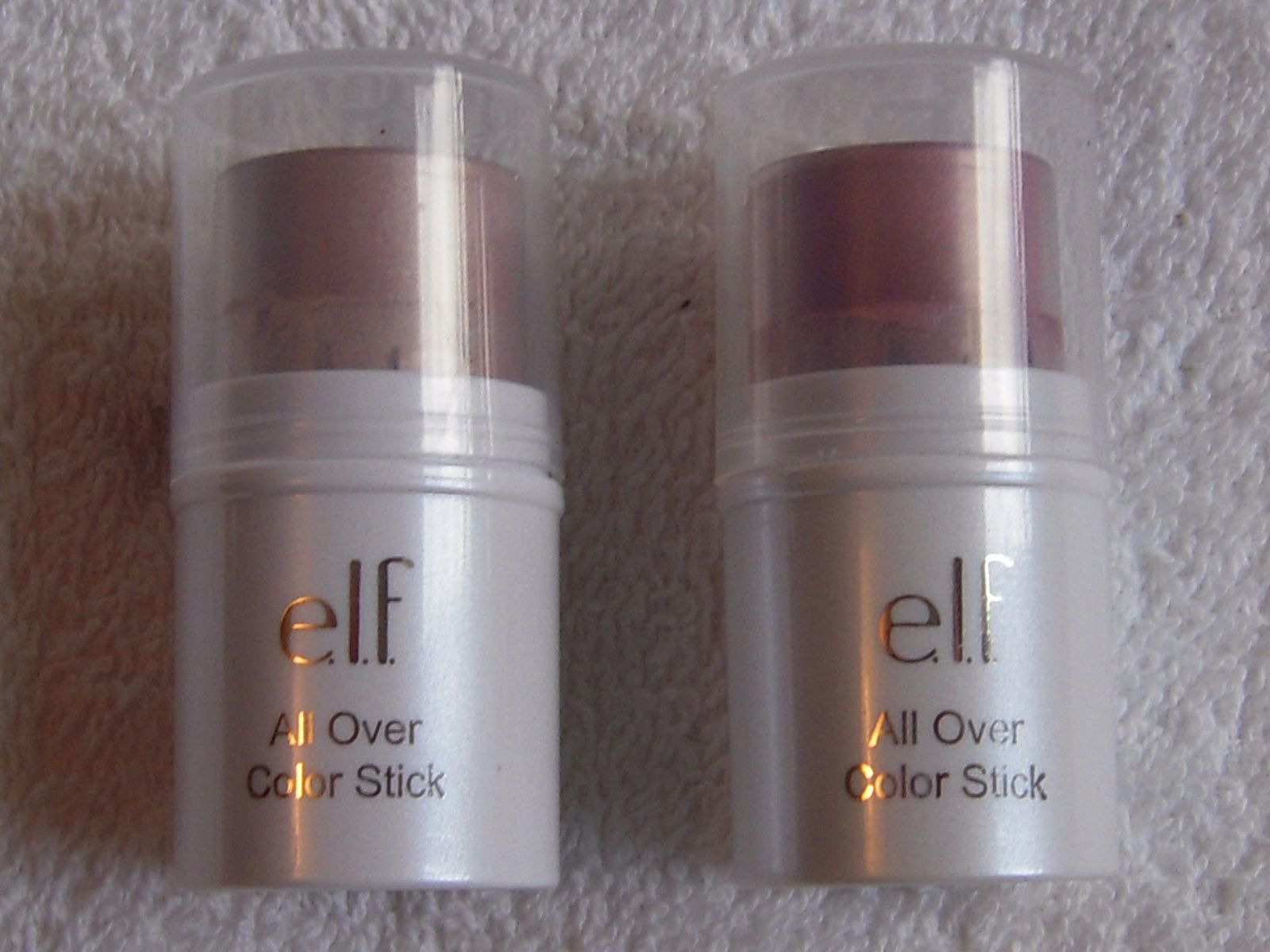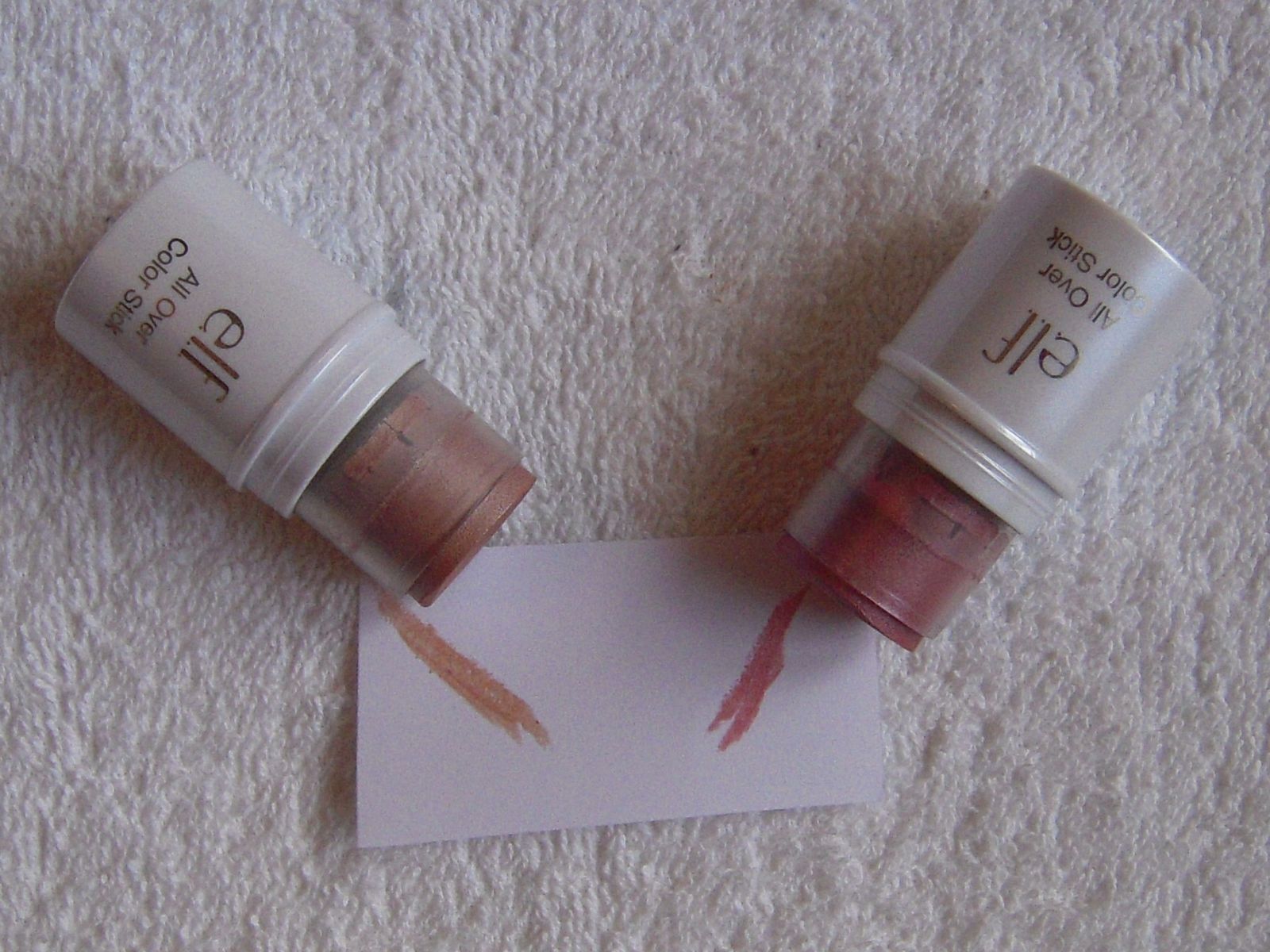 The color on the left is:
Persimmon
which is a golden bright beige. On the right, it's
Pink Lemonade
which is a dark pink.
You can use where you want on the whole face: on your eyes, as an highlighter, as a bronzer, as a blush, etc...
I only use it as a blush because it's a little bit too shiny for me, and because I have combination skin, it's not for my skin.
The first color, I use it as an highlighter, under my eyebrows, or on the bone of my cheek. Because it's a light color, I don't use it as a blush, or maybe when I'm tanned, it gives glowy reflects. But when I'm really white, I don't use it.
The other color, I use it as a blush, because it's more a blush color. It's a little bit dark for a blush, but I prefer it than a "Barbie pink" on my cheeks. It's quite discreet, it's just a little bit shiny on the cheeks.
It's really easy to apply, but a little bit difficult to blend because the product sticks on your skin. It's not a real problem if you haven't blend these 2 colors well.
I would like to buy a brown one, to use it to contour my face.
Previous step
: - A base
- A foundation
- A powder
Step forward
: - For me nothing, you can add powder on it if you need, so it's less sticky.