Coastal Scents - 10 Color Blush Palette
- About 15,95 dollars
- The weight is not written
- www.coastalscents.com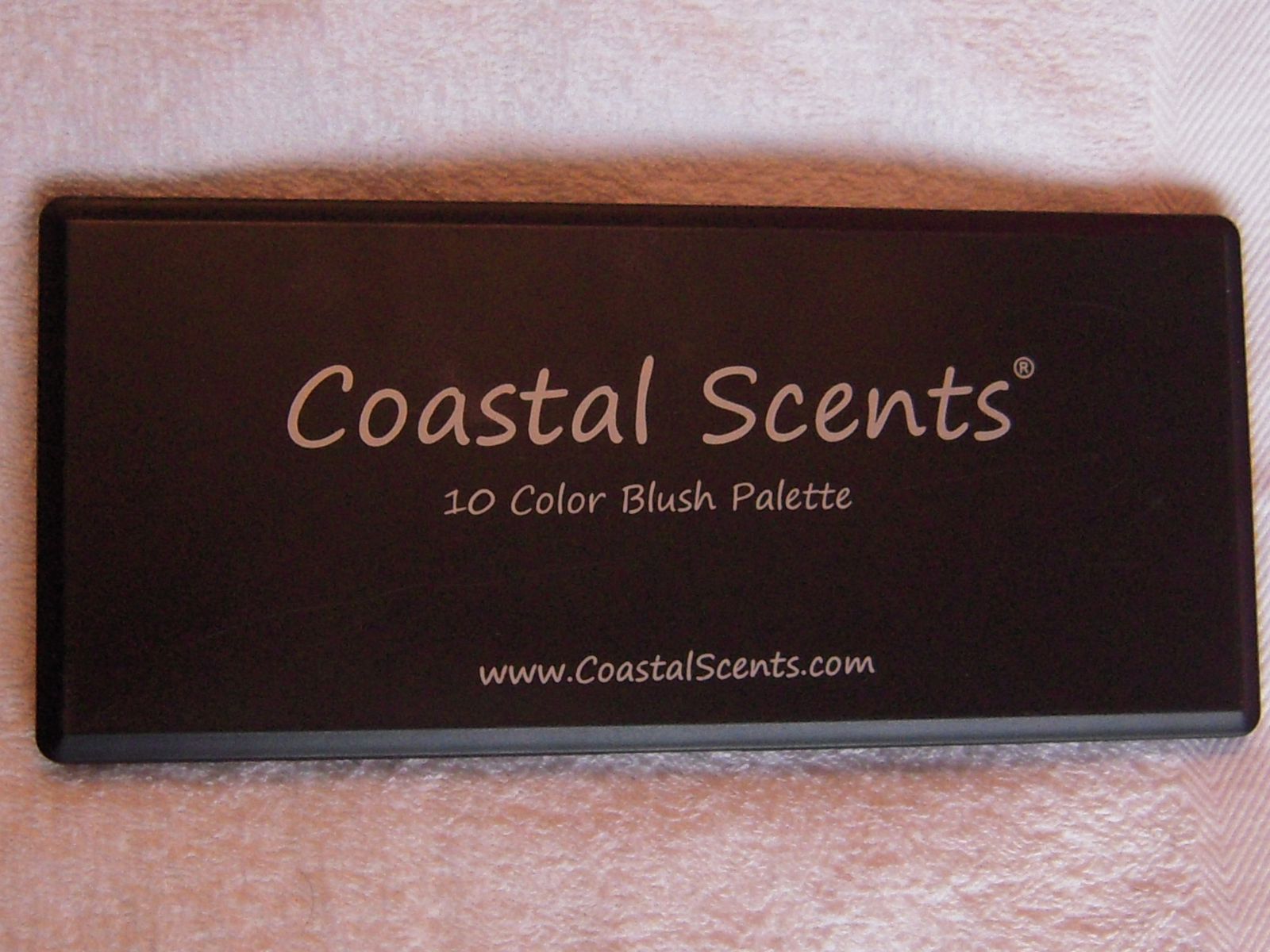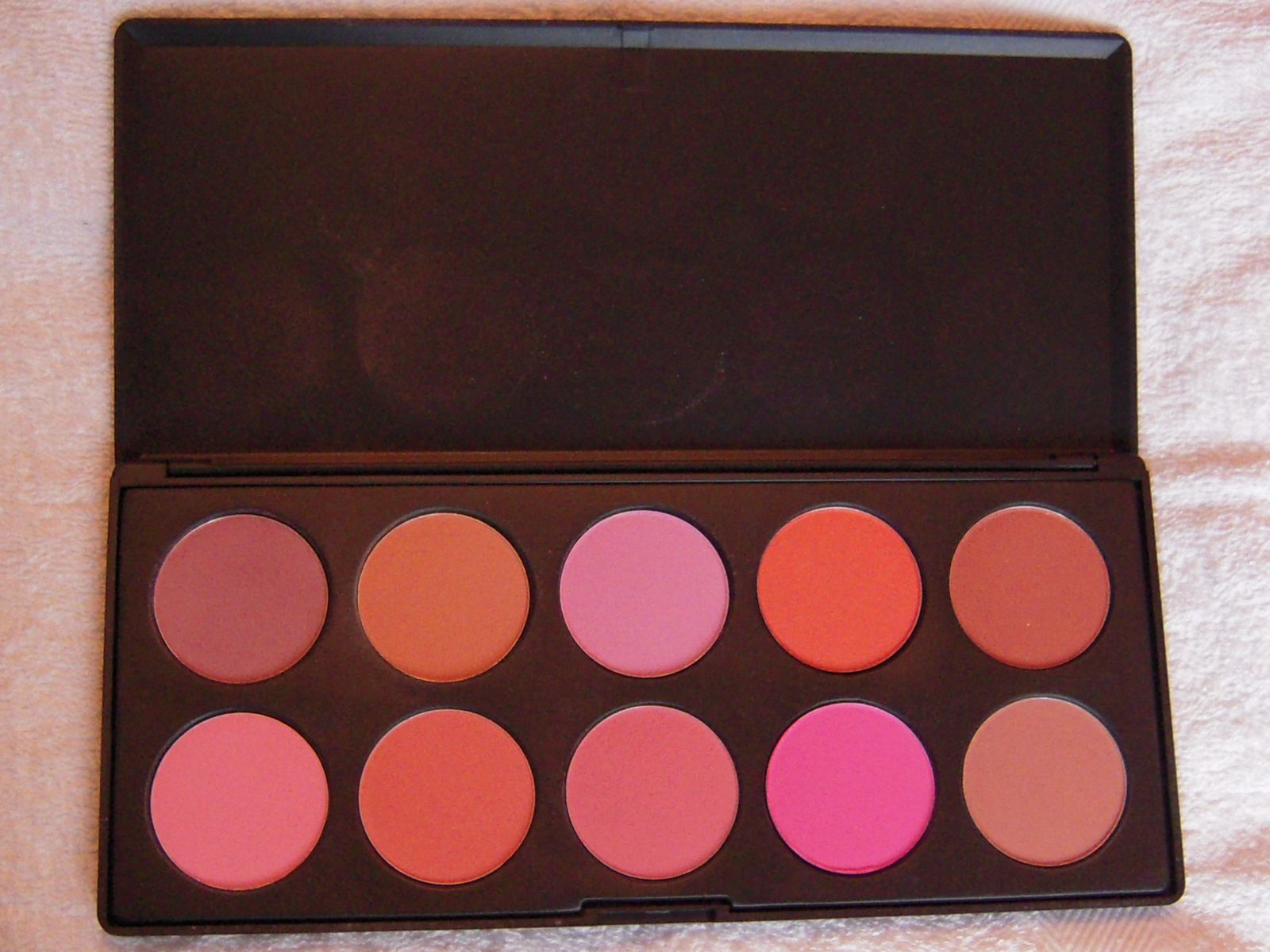 I like this palette because there's a lot of choice of blushes. I don't like the fact that when you take some product with a pencil, a lot of small piece of the product comes out. It lasts quite good during the day (applied on top of a foundation and powder).
From the left to the right, first line:
-
A pink purplish
color, I prefer use it as a contouring color, because it's not very natural, and it doesn't give a natural healthy look (on pale skin).
-
An orange
color, almost peach but more yellow. I use it quite often, it's natural.
-
A purplish pale pink
, I don't use it because if I do, I look like a doll. This is not natural on my pale (but more golden skin tone) and with my brown eyes and brown hair. I suppose it's better on a pale skin with pink undertones, and on a blonde girl.
-
An orange
, a flashy color, that I don't use because I'm too pale. This can be better on dark skins?
-
A brown colour with orange reflects
, I use it as a blush when I'm tanned, or to contour my skin when I'm not tanned.
Second line:
-
A pink
, very light but natural, I also think it's better for blonde girls.
-
A brownish orange
color, with some glitters, more intense than the orange one.
-
A pink
, very natural, with a little bit of brown.
-
A flashy pink
, more flashy than on the photo, very "Barbie look". I've never tried it, on darker skin I think it's better, and don't apply too much !
-
A beige
, really natural, very good for nude looks. I use it almost everyday.
You can mix the color together to have your own perfect color.
I like this palette.
Previous step
: - A base
- A foundation
- A powder
- A bronzer
Step forward:
- Eye-makeup
- Lip makeup