Clarisonic - Classic Sonic Skin Cleansing
- About 130 € (+ 30 € for international charger, if you don't live in the States or in Canada).
- It contains: the clarisonic system, a craddle, 3 samples of cleansers (30 ml each), and a protection for the Clarisonic.
- Clarisonic (only US shipping) / Sephora US (only US shipping) / Essential day spa (canadian website for worldwilde shipping)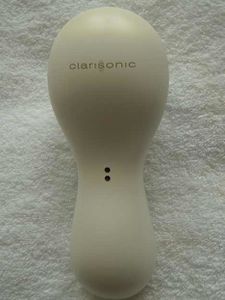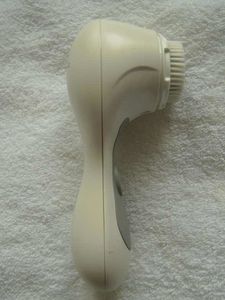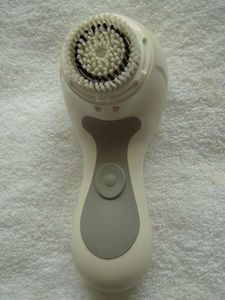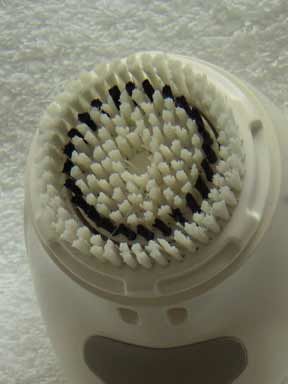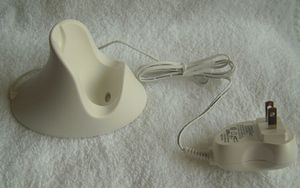 From the left to the right:
- Gentle hydro cleanser (all / sensitive skin)
- Refreshing gel cleanser (normal / oily skin)
- Nourishing care cleanser (normal / dry skin)
I first saw a video about this product on YouTube. Then, when I saw the price, I thought that I would buy it later !!!
Finally I ordered it for Christmas (it was a present).
I live in France, and I had to search on internet, which website could deliver it to France ! Clarisonic's website only deliver in the US, also does Sephora US... So I was about to end up searching when I found a french blog talking about the product. The girl said that she ordered it on a canadian website.
So I went on this website, and the Clarisonic system was less expensive than on other websites ! (thanks to Euros ? I don't know). But, I had to order an international craddle (for 220 V in France instead of 120 V in US), it was about 30 euros. I thought it was a little bit expensive for a craddle. But I had to order it too, because if not, I couldn't use the system.
My order cost more than 160 € so the shipping costs were offered (thanks !) and I only needed to pay 12€ for taxes. There were no tracking number to follow the parcel, but the website said to me that they were responsable if the parcel didn't arrive. (The website gave me a body scrub as a gift, very nice !)
It arrived four weeks later. It's a little bit long but I don't care ! First, I had to charge the Clarisonic for 24 hours before using it for the first time. Then you have to charge it during a whole night almost every 10 days (it depends on how much you use it).
You can use it in the shower, I think it's great. You humidify your face, apply some cleanser (not necessary the Clarisonic's one) and push the power button.
You start on your forehead, then 20 seconds later, there's a "bip", so you continue on your nose and chin for 20 seconds, re bip, then one of your cheeks, re bip, the other cheek, then it stops. It's really easy, the timer helps you not to stay too much on a part of your face.
There are two speeds, I've only used one for the moment (the normal one I think).
I use it in the morning, because I use the DHC products at night.
My face is really beautiful now that I use this product. It is more "glowy", my forehead is less oily.
I really see a difference !
I totally agree that this is an expensive product but I really think it's worth it.
I think that I've told you everything that I know about this product, but if you want more information or anything else about this product, don't hesitate, ask me !