Bioexigence - Eye contour
- About 19,90 euros
- 15 ml
- Exclusivity CCB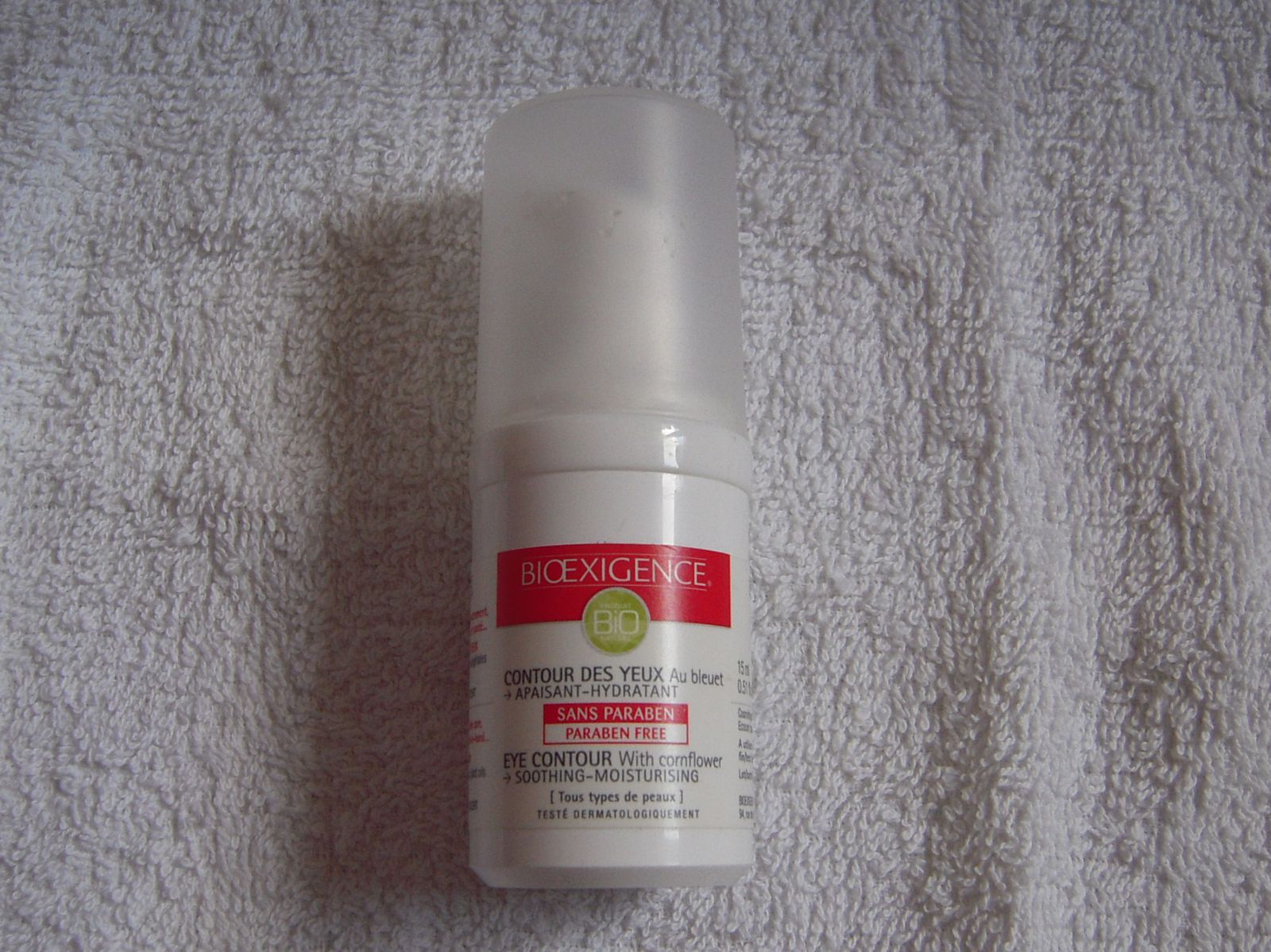 This is a Bio cosmetic.
It is said : "Eye contour with cornflower - soothing and moisturising for all skin tipes". It comes with a pump.
I didn't paid 19 euros for this product, I had a discount code, because I thought it was a little bit expensive for 15 ml.
But, it lasts a very long time, I've started using it last july and I'm still using it (I use it everyday), so it's not so expensive.
It's a white light cream, it doesn't have any smell. I personally think that this product is not very moisturizing. My skin is not very dry in this place, but I need some moisturizing. In the afternoon, it's dry, so I don't think I would repurchase it, and I think that this product is good for young people (I'm only 24 but I think it's better for 18 years old girls, they don't need as much moisturizing under their eyes).
To conclude, I'm not a huge fan of this product, but I won't say it doesn't do its job, but for me it's not enough.

Previous step
: - A cleanser
- A toner
Step forward
: - A moisturizer (on my face)